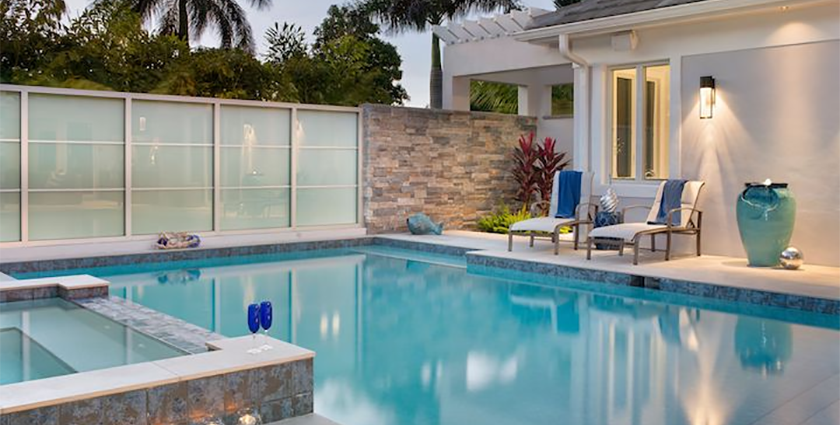 Depth of experience helps Genuine Home Builders stay ahead of its competition
There is a lot of competition in the booming new home market of Naples, Fla. "Every day, there seems to be new builders I've never heard of," says Kim Todd, owner of Genuine Home Builders.
Todd's company has several advantages over other homebuilders, whether they are established players or start-ups. One is the depth of Genuine Home Builders' experience. Combined, Todd and her husband have been involved with the construction of 8,000 homes in the Naples area. "That's a lot," Todd says.Genuine info box
While her husband oversees day-to-day construction, Todd is regularly out at building sites. "Other builders just go out when there are problems," Todd says. "Our clients have direct contact with me and my husband." The Todds regularly keep in touch with clients and send photos of construction to out-of-town clients.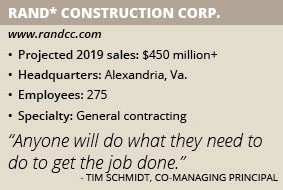 Both Todds have been in the building industry over 35 years in the Naples area. As such, they have strong relationships with subcontractors. "They show up when we ask them to show up," Todd says. "We build quicker than other builders."
Their longevity in the industry also makes it easier for the Todds to spot problems in building plans. "We have corrected a lot of errors and deficiencies built by other builders," Todd says. "We know what causes problems."
Kim Todd has a diverse range of building experience, having spent her entire adult career in the building industry. Before she founded Genuine Home Builders in 2005, Todd worked for a commercial builder and three homebuilders – one that specialized in first-time homebuyers, another that built high-end luxury homes and a third that focused on middle-range homes.
Her business partner and husband, Steve Todd, previously worked as a stucco and drywall contractor. Today, he oversees day-to-day work in the field while Kim Todd handles structural work and arrangements. "We make a complete package," she says.
The company started as a remodeling firm. "No one was really doing it at the time," Todd says. "Because we were doing remodeling and everyone else was doing new construction, we were growing steadily."
When the Great Recession hit, that put them in a good position, although they soon had competition as other new home construction companies switched to remodeling. "Today, it has gone back to where it was before," Todd says. "Nobody wants to do remodeling and I still enjoy doing it."
When it comes to new home construction, Genuine Home Builders is 100 percent custom. "I don't build the same item twice," Todd says. The company primarily works in Naples, though it has had jobs are far north as Fort Myers and as far south as Marco Island.
Treating customers right has led to about one-third of the company's client base being repeat buyers. "I get a lot of work by word of mouth," Todd says.
And other ways. Three years ago, a man on a bicycle rode by a two-story house Genuine Home Builders was building in downtown Naples.
The man liked the home, looked up the company and met with Todd. "He brought pictures from magazines," she recalls. "He said, 'I sort like this and that.' We ended up doing an almost $2 million house for him."
Subdivision Project
The biggest challenge facing Genuine Home Builders is competitors that offer unrealistically low bids. "They will low-ball things and then change-order customers to death," Todd says. "That's how they get work rather than being clear and honest about the scope of the work, like we do. You would be surprised how many people call me later and say they ended up paying more for the work [with another builder] than my original estimate."
Todd recommends that prospective homeowners check out builders with the state licensing board and Better Business Bureau. She also advises checking with the municipal building department to see how much time elapsed between a builder picking up a permit and finishing a home.
A secondary challenge is from potential clients from other parts of the country who expect the same home price they might get locally. "People don't take into account that we have to build for hurricanes so it's a lot stricter and there are more regulations," Todd says. "We have to use impact-rated windows and doors. Also, there is a lot of steel and hardware required within the building starting with the foundation all the way to the trusses."
Genuine Home Builders is building infrastructure for a 41-house subdivision to be named Coastal Reserve in Naples, about five miles from the beach. Todd anticipates infrastructure will be completed in spring 2020 and homebuilding will start sometime that summer. While Todd has worked on subdivisions this size for other builders, "This is our first big project," she says. "We are very excited about it."
The subdivision is targeted to middle-income clients and homes will start at $425,000, which includes the lot. "That's turnkey, ready to move in," Todd says. "Lots, landscaping, driveway, house, front and back porches. I am trying to make it have a neighborhood feel."
Todd occupies a fairly rare role as female owner of a construction firm. "I have been around a long time so [male tradespeople] are quickly aware that I know what I am talking about," Todd says. "I pull my weight. I am not one who sits around like a delicate flower. All these years I have been proud of being a woman in construction."
For the future, the Todds are training their daughter and her fiancé in the construction business, with the aim of making Genuine Home Builders a second-generation business.