Galaxy Builders has created an infrastructure capable of serving our clients and communities throughout Texas
Stellar results
Texas is known as the Lone Star State. Yet, as its name suggests, San Antonio-based construction firm Galaxy Builders intends on creating a vast network of properties across the southwest that it rightly sees as a sky full of shining stars
For more than three decades, Galaxy Builders has been garnering a strong reputation across Texas and the southwest in its pursuit of excellence across the commercial and multifamily construction markets. As that reputation has grown, so has the company. Since we last featured Galaxy Builders in 2018, the firm has more than doubled in size. Last time, revenue was $135 million, which is certainly impressive in and of itself. Now, however, that figure has skyrocketed to approximately $240 million and growing. With that comes an increase in personnel, leaping from about 55 employees to more than 110.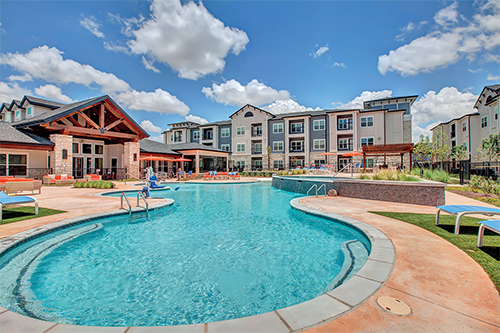 Neilesh Verma, President at Galaxy Builders, sat down with Construction Today to offer us an insight into the company's meteoric growth. "One of our greatest strengths, and the core reason behind our success, is that we have consistently promoted from within," he begins. "From a leadership perspective, we've not had to tap into the marketplace to procure more managers. Instead, we have our own internal training program: Galaxy University. Created in 2020, the program trains all our team members on leadership and processes for leading their role, enabling them to become future stars and rise up the corporate ladder.
"Historically, our Operations has been run with five project management teams," Neilesh continues. "Today, however, we have grown to 12, demonstrating the concerted effort we have made to develop our in-house team. In turn, this has generated a robust support system that facilitates organic company growth. Moreover, we might have previously had ten projects underway at any given time. Thanks to our rigorous training and internal infrastructure, that number has quickly risen to 25. Naturally, an increase of this kind will require greater oversight. Our emphasis on training, though, which can take between two-and-three years to complete, means we're confident that we can both maintain our rigorous standards as we continue to take on new projects."
Even more impressive than this commercial growth is the landscape in which it has been achieved. The pandemic was unrelenting, and many businesses that saw its brusque arrival haven't lasted to see it slowly fade. For Galaxy Builders, however, the firm has gone from strength-to-strength.
"While we've certainly shown strong gains in terms of revenue, Covid-19 has still been challenging, and it's not over," says Neilesh. "We're still dealing with it and its many repercussions today. What we're working on now is getting everyone back into the office. As I've said, training is fundamental to the business, and it's one of the core reasons behind its success. During the pandemic, this newly launched initiative came with many challenges on how to conduct virtually. Microsoft Teams and Zoom were essential to ensure that we didn't lose that focus. So, right now, we're trying to reinstate those key training programs. Candidly, we need additional team members working at the leadership level. With the pipeline remaining strong for new work, 12 project management teams simply won't cut it in the long run, and therefore we're looking to increase that number to 20 teams. But we want to do that from within.
"All this formalizes with our mission statement: delivering unmatched service by making sure that the client is number one," he explains. "We always want them to feel like they're the only one we have. The pandemic has wreaked havoc on supply chains, increasing costs across multiple scopes of work in the process. We want to be the customer's shield, which might mean a smaller profit margin for us, but that's not everything – we're focused on the bigger picture. In the long run, if we operate with the right core values, then things will take care of themselves. There's always going to be some sort of challenge or obstacle in the way, whether it is Covid-19 or issues with supply chains, but it ultimately comes down to perseverance. That's when true character is shown."
The leading general contracting firm specializes in multifamily builds that maximize resources and produce high-quality, long-lasting structures that residents can be proud to call home. By working with owners, developers, project managers, architects, and others, the company's award-winning management team has spearheaded the construction of more than 20,000 family units across the US.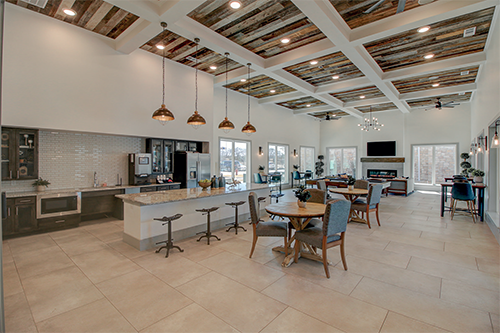 From planning and bidding to construction and finishing, Galaxy Builders has worked on a plethora of projects: training facilities and barracks for the US armed forces, affordable housing, and large-scale living apartments for senior citizens, to name a few. "We are close to completing a really special development this August," says Neilesh. "The Dalton is a unique, garden-style project in Pflugerville, Texas. It's been a huge challenge to build in this market: we've not only lost manpower, but supply chain issues brought on by the pandemic have also had a massive impact on the project; lead times of two weeks have swiftly turned into two months. Nevertheless, the project has become a shining star among many other completed developments. The project is first class and is getting leased out as fast as we can get it built.
"Another challenge we've faced is the transactional culture that has cropped up since the beginning of the pandemic," he observes. "During that time, nothing was done face-to-face; everything was via text and email. People haven't had to look someone else in the eye for the last two years. The pandemic has created a culture of keyboard warriors. I'm trying to counter that culture in a safe way by humanizing processes once again. Therefore, if an issue does arise, we should feel more comfortable to sit in a room, look across the table and seek to find a solution. For all of our projects, we strive to pinpoint the best subcontractors to work with, and that means finding team players. We found ourselves asking firms whether they wanted to work with us in the future, or if they were looking at each project as an isolated venture, meaning they could just pass their problems off onto us. First and foremost, we're a team; that means we must work as one. However, that concept of teamwork extends to our local communities, and we fulfil that aspect of it through building housing for those in need. The end result of building relationships is what gives us a strong sense of purpose."
As Neilesh has made evident, things are firmly in motion at Galaxy Builders. The first six months of this year have proved busier than any previous 12-month period of work. "Statistics like that show how much we're continuing to grow," he notes. "As a company, we're confident that progress will be sustained over the next six months and beyond. Moving forward, our focus will be on fostering the right talent, training and developing the next set of leaders within the company. To that end, we're also implementing an internship program to strengthen of our employee base, enabling us to take on more future projects. Another essential part of our growth will be technology, which has been lagging in the construction industry for far too long. In the next few years, we're going to be investigating what technology can be brought into our practice, and the ways in which it can make our processes more efficient and cost-effective.
"Since the pandemic started, we've had to put our head down and get jobs done in the most straightforward way possible," Neilesh concludes. "These last few years didn't allow much leniency for advancement, and many companies consider themselves lucky to have simply made it through the chaos. But now we want to focus on the value that technology and data offers, and the ways in which they can pull the construction industry forward into the future. The tools of our trade are changing, and many are becoming digital. In the next few years, we will look at carrying out beta tests to discover the right tools for our projects. With that, however, comes more training. People need to know how to use these tools. Fortunately, that's our strong suit. By training our team and preparing them in advance, we will be able to comprehend data and understand how exactly it can drive business. Thus, in that sense, we look forward to the future and all the excitement it holds."
Galaxy Builders
www.galaxybuilders.com
Services: Multifamily housing builder