Rene Morkos takes a look at the use of artificial intelligence and how it can help to revolutionise the construction sector
Construction has been a growing industry since humans first realized the need for shelter. Still, the building boom of today is unlike anything the world has seen.
According to recent research published by McKinsey & Company, more than seven per cent of the world's labor force and over $10 trillion per year is devoted to construction-related activity. But while productivity and cost-efficiency in other industries have been dramatically improved by digitization, a reluctance to embrace new technologies has left the construction industry lagging behind.
In today's environment, that attitude is swiftly changing. The need to improve productivity, minimize downtime, and reduce the overall cost of construction is critical – and driving new interest in the adoption of artificial intelligence (AI) and machine learning. Early adopters have proven that model-based scheduling tools and solutions can streamline development, optimize operations, and help identify time and savings costs for both design and construction – often, with dramatic increase in productivity and profitability.
Artificial Intelligence – a revolutionary tool
Artificial Intelligence (AI) is a term used to describe programs which mimic human thinking to solve problems. AI makes it possible for computers to learn from historical data, adjust quickly to new information, and perform human-like tasks at incredible speed.
At ALICE Technologies, we chose to leverage the computational power of AI to create a one-of-a kind platform that is able to run millions of construction simulations in minutes, and generate schedules that are optimized for project duration, cost, and many other objectives. Our reasoning was simple – while the introduction and adoption of digital tools and softwares such as CAD and parametric design have revolutionized portions of the design and engineering processes, no similar tools were available for addressing the highly complex challenges of construction scheduling and management.
How does it improve construction?
Today's planning and scheduling functions are detailed and complex – and as the level of complexity rises, so does the exposure to risk. In fact, McKinsey estimates that 98 per cent of projects exceeding $1B in cost are (on average) 80 per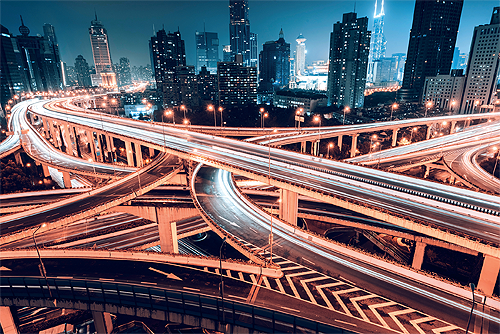 cent over budget – and 20 months behind schedule.
It's not really a surprising statistic to most industry players. Assembling a construction schedule is still a time-intensive manual process, one that relies heavily on the gut-sense and personal knowledge of experienced builders. It often takes weeks of continuous back-and-forth between the architect, owner, developer, and general contractor to account for even a small change to a single timeline. This means that even a simple delay can disrupt an entire schedule.
While a team of skilful, experienced people may be capable of effectively managing the complicated scheduling and oversight of smaller construction projects, the additional complexity and longer timelines of large-scale projects are far more difficult to master. This complexity makes manual estimating and management both burdensome and ineffective. A delay or shortage can require extensive reconfigurations – and without the assistance of technology, even minor issues can snowball to impact the entire timeline and project cost.
There is no substitute for human intuition and experience – but when hundreds of millions of dollars are at stake, detailed precision and accurate insight are critical. Most technologies and solutions designed for construction simply streamline execution by digitizing antiquated manual processes. Though this can be helpful for improving organization and managerial oversight, you can't fix a bad plan. ALICE is capable of taking these efforts further, leveraging powerful AI to help you start a project with the best plan in place.
Designed to integrate with the tools and software solutions already used by construction contractors and developers worldwide, ALICE's powerful AI acts as a force multiplier, leveraging intelligent optimization to generate a multitude of possible scenarios and potential solutions. This means human users can input and solve complex challenges on high-value construction projects with incredible ease and accuracy, in mere minutes.
ALICE boosts productivity and cost-efficiency dramatically, analyzing and exploring scenarios to help you identify potential issues before they arise. ALICE can quickly assess millions of options and solutions, proposing alternative approaches which empower your team. When challenges arise mid-project, whether they be permitting issues, supply delays, or labor shortages, teams can use ALICE to immediately explore alternative solutions that minimize the impact on their project and get it back on track.
AI in Action: ALICE and 5M
The benefits of AI are obvious when applied to projects such as 5M, Build Group's principal application of ALICE Technologies. Scheduled to open in 2021, 5M is a highly-complex project which prioritizes the preservation and revitalization of historic buildings. Designed to incorporate a 24-level, 640,000 sq.ft. office tower, and 302 apartments (including 91 affordable housing units), the project also replaces former vacant land with the 26,000 sq.ft. Mary Court public park (which includes both a children's playground and dog run). 5M has created over 1200 jobs in San Francisco, and is forecasted to create an additional 4100 permanent jobs in the city upon completion.
With ALICE's help, Build Group can easily demonstrate how their project will come together in a timely and cost-effective manner. This transparency helps build trust with the client. On average, ALICE-driven projects finish 17 per cent faster than conventionally planned, while cutting project labor and heavy equipment costs by 14 per cent and 12 per cent, respectively.
As 5M Project Director Michael MacBean stated, "Traditionally, we would have involved multiple parties from our construction team – from precon, to superintendents, to project managers – to evaluate complicated projects. We'd use models, pictographs, Microsoft Project, P6 schedules, and different hand-drawn iterations to figure out best solutions, best crane placement locations, best sequence cycles, manpower, working hours for a project – all very time consulting to evaluate in a more manual fashion. With ALICE, we are able to upload some basic parameters in terms of recipes and time constraints and productivity constraints, and have it quickly generate millions of different solutions."
A force-multiplying solution
Following in the footsteps of Build Group, modern construction companies are realizing the benefits of leveraging AI to create and assess what-if scenarios and contingency plans – and McKinsey's study cited growing adoption of AI for overcoming challenges related to cost, scheduling, and safety.
Potential use cases for leveraging AI are still being explored, but today's tools already offer significant advantage when applied to construction. Early adopters (such as Build Group) benefit most from prioritizing technology which addresses their greatest challenges: streamlining construction scheduling and ensuring timely completion.
To put it simply, tools such as ALICE aren't simply a step towards greater productivity and efficiency – they're incredible insurance against the impact of the unexpected. When unforeseen circumstances arise – which we all know they will – those leading with AI will find their crews equipped to move forward in confidence, without drastic impact to the bottom line.
Rene Morkos is founder and CEO of ALICE Technologies, the world's first AI-powered construction simulation platform. ALICE enables contractors and owners to plan, bid, and build more effectively, reducing construction times and labor costs by $30 million for a typical $500 million construction project. ALICE recently announced a round of financing with FUTURE Ventures, headed by Steve Juvetson (early backer of Tesla and the BORING company).
www.alicetechnologies.com