FSR Services counts Tesla and Amazon among its renowned repeat clients
Steve Seibert, President and Founder of FSR Services, started his roofing career in 1990 after returning home to Houston after his freshman year in college to support his new family, and to work as a laborer for a highly respected commercial roofing and paving company. In less than a year Steve was promoted to the estimating department, and what started as a necessary job became a career. Three years later, the owners of the company decided to retire, and he moved on to a leadership position at a large residential roofing company in Houston, TX. During his tenure in the position, he led the company to unprecedented growth, opening up satellite offices throughout Texas. After his success in scaling the company's residential division, Steve was tasked with using his commercial roofing background to create a commercial and industrial roofing division for the company. This new division eventually became so successful the company converted to an exclusively commercial roofing company.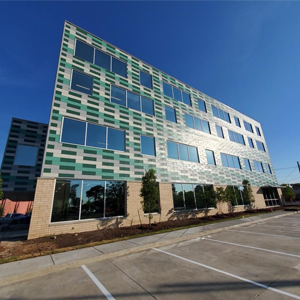 Starting the new division from the ground up inspired Steve's entrepreneurial spirit, and after a decade of working for other people, he founded Four Seasons Roofing Company in early 2000. In 2006 the name was changed to FSR Services, after expanding its business model to include other roofing and insulation related services.
A multi-generational company
Today FSR Services has grown into one of the leading commercial and residential roofing companies in the United States. With its corporate office located in Humble, TX, and licenses in North Carolina, South Carolina, Tennessee, Alabama, Louisiana, Mississippi, Oklahoma, and Florida, FSR has established a proud, family business with three generations of family working in the company. Steve comments: "The opportunity and privilege of having my family involved in the business has been a dream come true. We have created a multi-generational company built on integrity, faith, and service. Our clients and our community are the lifeblood of our business; and whether it's a simple repair, or a multi-million-dollar project, we will always treat you with white glove service, respect, and responsiveness. Our new corporate facility in Humble, TX has allowed us to combine our sheet-metal, residential and commercial divisions all under one roof. The 14,000 sq. ft. facility and seven acre yard proved to be incredibly valuable during the supply chain issues faced in 2021 and 2022. They allowed us to secure large amounts of material to cover our clients' needs and minimize cost escalation, when most of the industry struggled. We are committed to our clients and building long term relationships over short term profits."
Strong relationships
In over two decades in business, FSR Services has maintained an A+ rating with the Better Business Bureau and won the prestigious Pinnacle Award 2019. FSR Services has maintained the highest status with all of the major roofing manufacturers including Versico (Gold Medal, Pinnacle and Excaliber Awards), Elevate/Firestone (Red Sheild), Johns Manville (Peak Performance) and GAF (Master Elite), US Ply (Star Choice), Karnak (Q Certified), Berridge, and many others. These certifications allow the company to install virtually all commercial roofing systems including TPO, PVC, Modified Bitumen, Standing Seam Metal Roofing and Elastomeric Coatings. FSR also has a full service department with a fleet of trucks and personnel to provide roof inspections, preventive maintenance, water proofing and roof repairs for property management companies and building owners. Its residential division installs architectural metal, asphalt, clay tile, slate, and other steep slope roofing solutions. This diversity of services, knowledge of insurance claims after natural disasters, and a commitment to being a roofing solutions resource has contributed to the massive growth the company has experienced over the last two decades. Its client list includes multiple school districts, Landry's hospitality, NAI Hiffman, Tesla Corporation, NAI Partners, Freeway Properties, Amazon, Whole Foods Market, Kroeger, Lifetime Fitness, HEB, U-Haul, Texas A and AM University, and many other local and national concerns.
Steve concludes: "The driving factor behind our success is that we are a family, faith-based company, which believes in always putting customer needs first. We are more interested in developing relationships than making a sale. This is a generational business, and it is our desire to continue to build a relationship with our clients that our grandchildren might one day carry on."