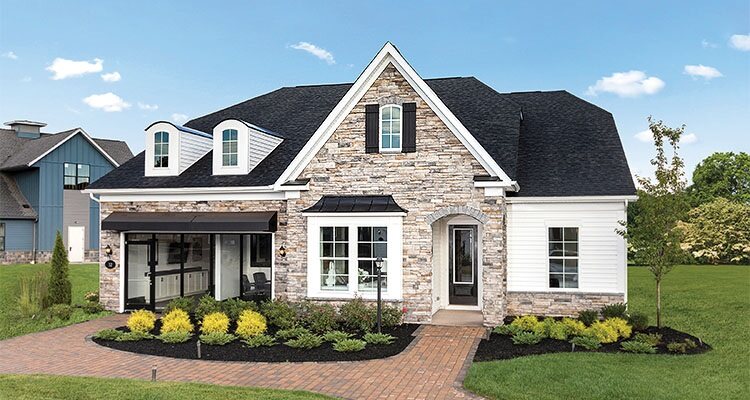 From design expertise to exceptional customer service, DRB Group ensures every home buying journey is a success story 
Headquartered in Rockville, Maryland, real estate development expert DRB Group is the United States' 5th largest private builder and the 21st largest homebuilder overall. With over 30 years of industry experience, DRB Group is led by highly regarded, well-tenured real estate executives and professionals. The organization is well-versed in all aspects of residential homebuilding, build-for-rent communities, projects, and joint ventures. The DRB Group team has a record of proven performance, financial stability, and a willingness to be flexible. Thanks to this winning combination, DRB Group continues to be the firm of choice for many investors looking to partner with a residential building company. DRB Group has two core business functions: building residential homes for sale under building brands DRB Homes and DRB Elevate and working with investors building homes for rent. Other elements are a title company and land development services.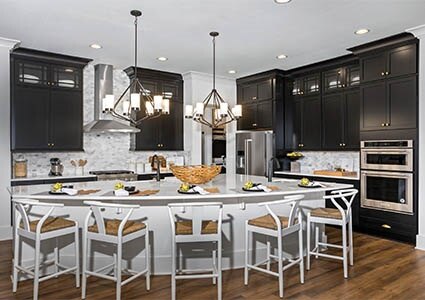 A growing and dynamic organization, DRB Group delivers quality homes and developments in a wide variety of markets. Its projects stretch up and down the East Coast from Pennsylvania to Florida, across ten states and 19 metro markets. Its communities can be found spanning cities, suburbs, and towns across some of the most sought-after regions. Each region has proven successful local leaders and connections that help to ensure the successful outcome of every undertaking. Partners of the DRB family of brands enjoy a wealth of benefits, including operational efficiencies and decades of homebuilding experience across a wide range of markets and quick decision making. DRB Homes and DRB Elevate are the organization's preeminent building brands, while DRB Development (Residential Services Group) is a well-known, tenured 'Build for Rent' branch of the organization.
Personal touches
The DRB Homes brand has over 130+ new communities and 250 home designs to fit every lifestyle. As a home building brand, DRB Homes is proud to offer a more comprehensive experience, allowing customers to personalize their home with finishes that suit their tastes. There are multiple customer meetings during the process and DRB Homes delivers on its promise of creating an exceptional new home and rewarding experience. The company boasts an extensive portfolio of energy-efficient, functional, yet beautiful floor plans, which are available in its new, single family or town home communities. Prospective homeowners can experience the ultimate in modern living with DRB Homes' beautifully designed multi-level floor plans, complete with multiple bedrooms, garages and open concept living areas. Many of the communities offer amenities nearby or within the neighborhood, such as pools, walking trails, and charming community gardens. Nearly all the communities boast convenient locations, providing easy access to nearby shopping and dining, and effortless commutes. The homes are all well-built and backed by a strong warranty program.
DRB's other building brand, DRB Elevate, serves home shoppers in the 55-plus demographic and offers a refreshing alternative to many existing age-restricted communities. Its Active Adult communities provide exceptional new homes, on-site amenities and a low-maintenance lifestyle that lets residents 'Live it Up'. With flexible floor plans that are beautifully designed, including many outstanding included features and thoughtful choices to upgrade, prospective homeowners can experience the best that active adult living has to offer. Exceptional spaces and single level living provide an invigorating alternative for many seeking their new forever home.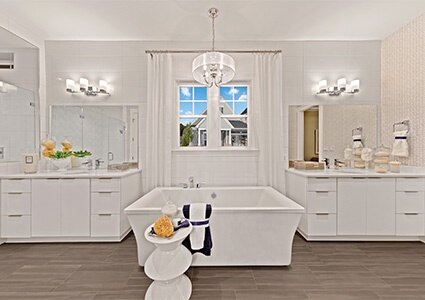 The exclusive Elevate Room option, tucked away in all the floor plans, allows clients to personalize their home to reflect their individual lifestyle. The DRB Elevate Design Studio features a curated collection of interior selections. Prospective homeowners can meet with consultants, one-on-one, to handpick the perfect personal touches for their new home that help to create the ideal balance between comfort, convenience, and luxury.
Expert teams
DRB Elevate homeowners can enjoy a variety of recreational activities. The communities boast a range of amenities such as dog parks, outdoor fitness opportunities, scenic walking trails, and most have pools and fitness centers. It's no surprise that DRB Elevate was recognized by the National Association of Homebuilders Best of 55+ Housing Awards for its unique home designs, architecture, and interiors.
Whether DRB Homes or DRB Elevate, the team works with its homeowners every step of the way. From the group's on-site salespeople to the construction crew laying the foundations for future homes, everyone is working toward the same goal. The same is true for the members of DRB's leadership team, who oversee the entire operation and ensure the most efficient process from initial discussions to settlement.
As the parent company to two builder brands, construction, and land development fee-based 'build for rent' services and a settlement company, DRB Group has evolved into a premiant expert in residential construction and real estate development.