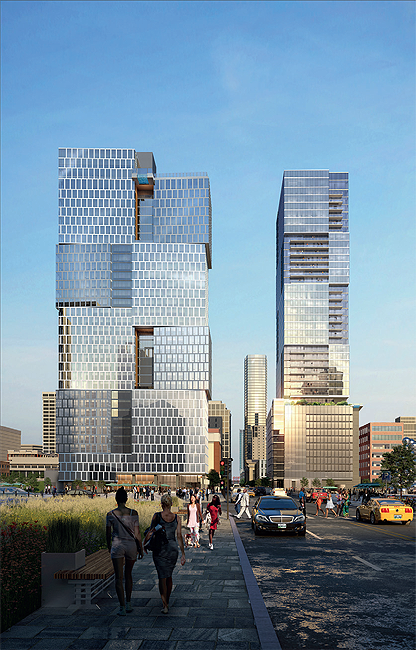 Nashville developer Tony Giarratana of Giarratana LLC selected Mitsubishi Electric US to provide top-of-the-line elevator systems in two of his latest developments, Alcove at 900 Church Street and Prime at 801 Church Street. Combined, the two skyscrapers will house 706 apartments on nearly an acre of prime downtown real estate. Further, Prime will be among the tallest structures in the area upon project completion in late 2023.
The elevators will be equipped with the Mitsubishi Electric Sigma AI 2200C Destination Oriented Allocation System (DOAS®), which works seamlessly with Mitsubishi Electric's touch-free elevator call system smartphone application.
With the application's intuitive, user-friendly interface, residents will have the ability to call an elevator wirelessly prior to arriving at the elevator lobby.
Image: Renderings from left to right: Alcove (900 Church) and Prime (801 Church) residential towers by Giarratana LLC in Nashville, TN