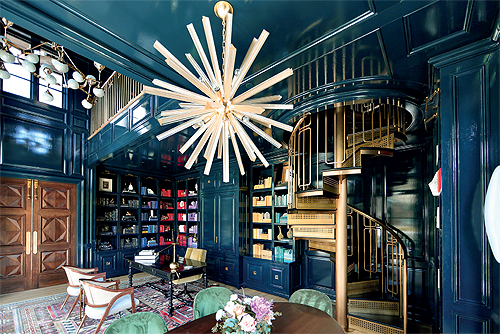 Masters of their craft
A relentless dedication to skill, artistry, integrity and pride has resulted in Escobedo Group creating some of the most luxurious residences found anywhere in Central Texas and beyond
Passion for quality and craftsmanship. Those were the qualities that were set as being the cornerstones of Escobedo Group when it was founded as a house builder in Houston in the late 1950s by Dario Escobedo. It was these qualities and a dedication to superior construction that made the Escobedo name synonymous with quality, and they would subsequently be passed down by Dario to his son, David Escobedo, who leads the business today as its Owner.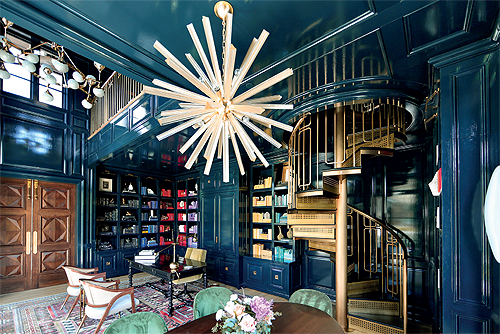 It was under David, in 1983, that the business would relocate to Austin, Texas, by which time its mastery in each stage of the construction process – from concrete and stonework, to steelwork and millwork – meant that its team could grow through the recruitment of people such as experienced artisans and engineers.
Today, Escobedo Group is a recognized pioneer in luxury construction, providing its clients with new and innovative solutions, and is in every sense of the word a family business. Alongside David is fellow owner – and wife – Kathy Escobedo, while his three children, Matt Escobedo, Jessica Escobedo-Smalley and Anna Escobedo-Pryputniewicz, also hold prominent roles.
"One of the things that Escobedo Group is known for is our somewhat unique style of business, by which I am referring to our ability to self-perform," David begins. "What this means is that we carry out, on average, 80 per cent of the work on a project ourselves utilizing the skills of our own highly skilled employees, a number of which have been with us for several decades and are real masters of their respective crafts. This is what sets us apart from the vast majority of general contractors, who subcontract much of their work out to other parties. Not only does this approach help to deliver the amazing quality of work that we are known for, it has also meant that we have become well versed in delivering contracts in compressed time periods."
Escobedo Group's track record when it comes to innovation is also something that places it on a pedestal above many of its peers, and this is perfectly highlighted by its development of a ground-breaking solution known as the Dario Panelized System. Named after David's father, it is a panelized construction process that allows the company to build better, faster, and more efficiently, with less material waste generated and less impact on the environment. Utilizing a combination of craftsmanship, specialized software and cutting-edge technology to build customized, fully system-integrated floor, wall and roof panels in what will be a soon-to-be-built, 50,000-square foot, quality-controlled, state-of-the-art facility, Escobedo Group believes that the Dario Panelized System represents the future of construction.
Legacy homes
The group's unique capabilities and technologies have helped it to cultivate a unique client base, made up predominantly of those within the highest wealth bracket in the country. "I would estimate that around 90 per cent of our clients are what you would call 'self-made' individuals. What they tend to look for in a home is something that is special or different that can be seen as their legacy home, if you will, and they recognize ourselves as also being very entrepreneurial in the work that we like to carry out," David explains.
On behalf of said clients, Escobedo Group has spent the last several decades creating some of the most luxurious residences found in Central Texas, or indeed beyond. There are a whole host of different examples that one could explore, and David is happy to share a few of his favourites. "One of the first projects on which we started to really integrate our own cutting edge technology and craftsmanship was on The Mayan Estate, in Central Texas," he details. A multi-level home with a stunning cantilevered stone staircase, stone vaulted ceilings, and load-bearing limestone walls, The Mayan Estate is truly a project unlike any other, and features long imperial-like halls with striking columns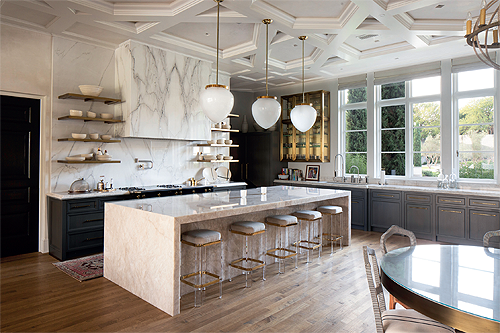 and polished stone floors, lavish interiors, and even Texas granite quarry cylinders stacked to form columns that fill a room with sunlight during the winter and summer solstices and equinox.
Ground breaking system
More recently, another good case study to highlight the innovative work of the group would be the Rural Colorado Ranch project, found in Southern Colorado. "This particular project was delivered to a repeat client of the group's, who reached out to us again around four years ago with a desire to turn their particular vision of what they wanted their remote rural ranch home to look like into reality," David continues. "Turning to the Dario Panelized System, we built everything here in Austin, before shipping it to site to be assembled, thus combating the logistical challenge posed by the location of the ranch. The system allowed us to fully fabricate and pre-build the steel structure, floors, walls and roof panels – including all cut stone – without our own facility, and in spite of the complicated nature of the double curvature structure of the premises, we were able to complete work in just 11-and-a-half months."
The Rural Colorado Ranch is just one of a number of projects that has benefitted massively from the development of the Dario Panelized System, and David needs no convincing of how much more in demand it will become going forward. "Every single person we have introduced this system to thus far has been amazed by what they have seen, and once they have taken the chance to view some of the work that it has helped us to deliver on the ground they are even more convinced of the cutting-edge nature of it," David proclaims. "So convinced do they tend to be, that these people also come away sharing our view that, in perhaps as little as ten years' time, the whole industry will be heading in the direction of such panelized solutions."
What the above does, however, is beg another question, and that is what further steps does David think the system can take to evolve in the years to come? "We are already looking at how we can use the system to further improve functions such as guaranteeing better air quality in the home, which is something that people are now much more aware of," David adds. "We also want to continue to make our homes smarter and more technologically connected, but not necessarily by reinventing the wheel – as it were – but rather by taking the best bits of technology and the best techniques, and using them in such a way that they result in a better-quality outcome, while also keeping costs down as far as possible."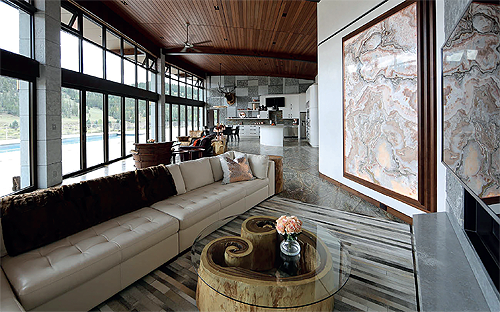 Future opportunities
Prior to 2020, Escobedo Group had celebrated its biggest year to date in 2019. However, while David is in no mind to jinx the group's fate, its pipeline as of the first few months of 2021 put it in such a position that it could be celebrating new records of business by the end of this year. What makes this all the more remarkable is that it comes at a time when the group has yet to even seriously begin rolling out a focused advertising campaign for the Dario Panelized System, with all of the demand for its use currently coming as a result of word-of-mouth.
"We are in the process of getting ready to launch some exciting marketing materials that will shine a spotlight upon the Dario Panelized System and some of the work that we have delivered with it," David states. "Also, we continue to move forward at pace with the construction of our new facility that will be dedicated specifically to the system, and once it comes online – hopefully by the end of the third quarter of 2021 – it will allow us to put out products faster than ever before. At the same time, we are also investing in a number of incredible new machines and pieces of kit from overseas, which will arrive in the coming weeks."
Although the group is open and honest about the fact that it works primarily with clients within the higher echelons of wealth, its efforts to further improve upon its innovative systems and solutions have all the potential of creating a real lasting, positive impact on the wider construction industry. "While we are not a business that is out there saying that we can help to solve the housing crisis that exists in different parts of the world right now, what we are working hard to do with things like the Dario Panelized System is to create a product that we believe will ultimately become more affordable to the masses, and that will help to facilitate greater opportunities for companies and home owners in the future," David concludes.
Escobedo Group
www.escobedogroup.com
Services: High-end residential home builder