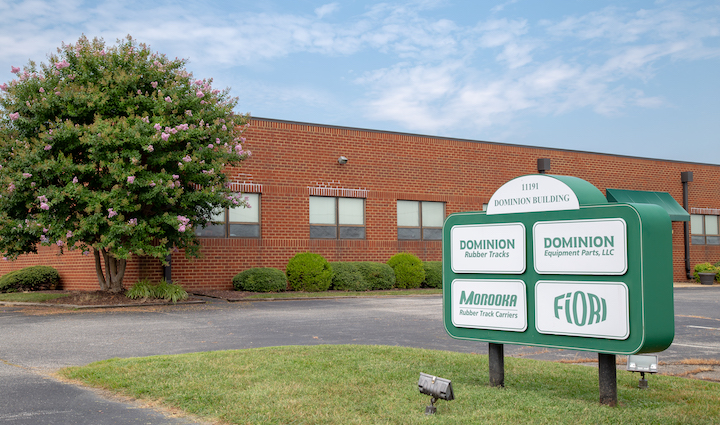 Dominion Equipment Parts LLC
The Fiori product line rounds out the Dominion Equipment Parts offerings.
The Fiori line of versatile, compact dumpers and concrete mixers helps contractors maximize their productivity whether they are working in crowded urban worksites or in environmentally sensitive habitats and highly valued landscapes with restricted access. The reversible vehicles don't require turning room, giving operators easy access to and from the site through narrow lanes and alleyways and in and out of tunnels.
Fiori dumpers offer 180-degree pan rotation and three-way dumping of loads up to 8,800 pounds from a stable, secure and safe operating platform with good traction and unrivaled maneuverability. Other brands offer site dumpers with similar features, however none of them offer reversibility. An enclosed, climate-controlled cab is only available as an option on their models at extra cost. These are both standard features in the Fiori product line. The entire operating station inside the cab pivots, allowing the driver to swing the seat and controls around to face the direction of travel. In a sense, the operator is always driving "forward" while traveling to and from the loading and dumping points.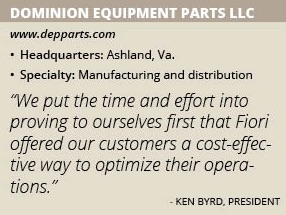 Sharing similar advantages to the Fiori line of dumpers, Fiori self-loading concrete mixers offer an efficient alternative to small and medium-sized concrete-mixing systems. The mixers are equipped with a computerized production system to consistently produce top quality, certified concrete batch after batch. The brand's CBV 2.0 technology is an exclusive feature of Fiori self-loading mixers.
Use of Fiori mixers can boost efficiency on precast jobs and while working at remote sites and even give operators greater scheduling flexibility, since they no longer must rely on batch plant operating hours. Fiori mixers' ability to reliably produce smaller batches of certified concrete can also reduce material cost. They completely do away with delivery limits and minimum batch charges, or with having to pay for the excess cement of a standard nine-yard batch delivery with each change in batch requirements.
Fiori dumpers and mixers are available through Dominion Equipment Parts LLC, which introduced the Fiori line to the North American market in 2016. Ken Byrd, president of Dominion Equipment Parts, explains that while his company is known as a rubber track manufacturer and distributor, offering the Fiori product line as its exclusive North American dealer come directly in response to customer needs.
"We already offered them reliable, industry-leading tracked equipment," Byrd says. "But while tracked equipment offers tremendous advantages for some jobs, there are jobs where you want the advantages of wheeled machinery. We vetted the manufacturers and their offerings. We put the time and effort into proving to ourselves first that Fiori offered our customers a cost-effective way to optimize their operations. Now we proudly offer our customers, what is in our opinion, the best wheeled machinery backed with the same, market-leading support of our tracked Morooka carriers."
Headquartered in Ashland, Va., Dominion Equipment Parts offers industry-leading customer service and sales support for Fiori cement mixers and dump vehicles, as well as Dominion Rubber Tracks, Yanmar and Morooka parts, and the rest of the Dominion line, through its coast-to-coast network of more than 300 dealerships in the United States and Canada, supported by eight strategically located, regional distribution centers. Visit www.depparts.com or call 800-365-7260 for more information.