Delphi's Preconstruction planning services and Passive House expertise are helping shape the Massachusetts construction industry
Established in 1992, Delphi Construction, Inc. (Delphi) offers specialized preconstruction, comprehensive multi-market construction management and general contracting services. The company originally started as a five person/$3m division of an owner project management (OPM) firm, and has grown to more than 50 employees with annual revenues of $65m+.
"When Delphi began, there was a clear opportunity for the business to be its own, separate company and serve a need that wasn't being met," Corey Heaslip, Vice President, opens. "The original owner's clients were always suggesting that after working on planning and permitting the projects, we should continue by handling their construction needs as well." This approach has served Delphi well, as Heaslip reveals: "Over the last 20 years, we have grown tremendously but we do control growth, workload, and geography to serve eight to ten projects at a time, while delivering specialized attention to each one."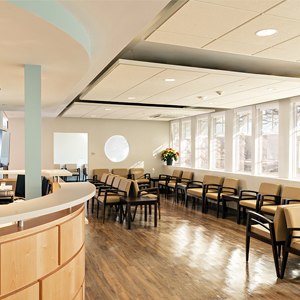 These projects are managed from two offices; one in Waltham, which serves Greater Boston and Eastern MA, and another in Mashpee to support Cape Cod and Southeastern MA. Staffed by executives, project managers, superintendents and support personnel who live and work locally, these locations ensure that the business serves both communities and clients. As a testament to the firm's success, over 90 per cent of its business comes from direct, word of mouth referrals and repeat client and architect relationships.
Markets served
Having initially found its feet working in occupied medical facilities, Delphi serves a client base that is spread across a broad spectrum of markets. By transferring existing skills into challenging occupied renovations in other sectors, it now works on projects in education, industry, multi-family housing, religious institutions, and other places of worship.
High quality preconstruction services
Thanks to its extensive history of new construction, renovations, and occupied building renovations, Delphi is able to tailor its services to a wide variety of customer needs. Looking specifically at its preconstruction services, these include planning and development, aiding in setting project goals, and providing budgetary options that can help define the size, shape, placement, envelope, materials used, MEP systems and other variables as requested. The company has a wealth of experience with unique projects and challenging sites.
Rather than being considered a necessity to win the construction work, at Delphi, quality estimating and preconstruction planning are an essential part of the project's success. "We are not at the table to build a single project, we are there to form a relationship," states Chris Thompson, Director of Project Development. "On complicated projects, some clients will spend more time working with my department than they will with the Construction Operations team during the construction of the project," he adds.
One of Delphi's unique preconstruction offerings is the way its Vice President and Director of Construction Operations are involved in every project from the beginning until the end. As Heaslip states: "We offer the same level of input on day one, as we do for the entire process – we are there for planning with the client and then excited to celebrate their completion date together."
This is different than other companies in Delphi's market, where a firm might 'hand-off' projects to different people at each stage. Delphi believes its approach provides much needed continuity and reduces the potential for miscommunication, while providing a smoother overall project experience.
Project partners
Another approach that sets Delphi apart is its partnering mentality. Its team truly comes to the table with the client's best interests at heart. The staff provides superior customer service, going above and beyond to maintain goals and to make the project a success.
"We thrive on understanding scopes that others find too challenging," adds Thompson. For example, one recent project saw Delphi aid in early investigation and scope development, providing preconstruction services and budgeting. The project progressed to the complete replacement of all exterior wall assemblies at a pair of ten-story apartment buildings, while the interior of the building remained occupied. The owner of that project was highly committed to energy conservation, which led to a deep energy retrofit, consisting of new insulation, windows and siding, along with new mechanical and ventilation upgrades to all 280+ apartments, including replacement kitchens and baths in many of the units.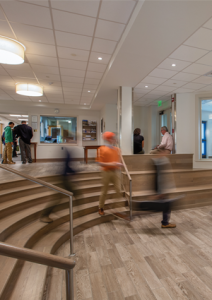 In another recent project, the firm replaced 26 buildings and a combined 200 apartments in just 18 months using modular construction methods. The team spent an equal amount of time working alongside the designers and factory to plan and produce off site, as it did on site constructing the project. Delphi sees the investment of the front-end planning for this project as a key ingredient to its success.
"Our clients always praise our collaborative approach," says Heaslip. "It's not just our customer service focused abilities to provide planning and construction solutions, but also the way in which we listen and welcome their ideas and suggestions. Our biggest goal is to turn needs into realities. I received the greatest compliment from an owner's project manager recently, in an unsolicited email, in which they said, 'I love visiting your projects, because everything's always exactly where you said it would be and costs exactly what you quoted, besides getting to walk through and see the great quality of work that you always provide.'"
Highly energy efficient construction
The firm's third specialty is a focus on highly energy-efficient buildings. Having built LEED Platinum rated apartments, and net-zero energy villages in the past, its recent focus is on Passive House designs that seek PHIUS accreditation. The team has many PHIUS projects under construction, with several more under contract and some completed. Many of the firm's superintendents, key field personnel and office staff (including Heaslip) have attained the Certified Passive House Builder accreditation.
"We are increasingly becoming more well-known for our expertise within this sector. As I say, we love sourcing solutions for challenging projects, so we feel right at home among the PHIUS detailed metrics, surrounding increased insulation and envelope tightness, reduced air leakage, high performance systems and minimized energy consumption," says Heaslip.
"Passive House details may cost more in initial construction, but these buildings use 40 percent of the requisite energy load that a regular neighborhood unit would, on account of energy efficient envelopes and solar capabilities," says Thompson. "It's not just for housing, as we are already seeing Passive House office buildings in our market and there have been Passive House schools, sporting venues and even factories in other parts of the country and world. We are excited about applying these design principles to clients in other sectors."
Looking forward
What comes next for the firm? Having achieved double-digit growth in recent years Delphi intends to continue along that path by building up existing project teams and staff as employees grow into new roles and expand the firm's capacity. "There is a continued need for housing in our market, and our state is committed to affordable housing production, which provides a solid backlog to carry the firm forward," says Thompson. "There is currently no shortage of project invites across several sectors," he adds.
Having never left its client-focused OPM roots, Delphi operates from a simple but innovative concept: provide quality construction management services with both honesty and integrity. As a result of this philosophy, the firm will not undertake a project if it cannot be approached with an A+ effort that delivers industry-leading results. The firm works directly with each client to promote their best interests and ensure that their needs and goals are the top priority.
Delphi's motto is 'Building Responsibly', and this includes being responsible in all aspects of its business. Starting first and foremost with the firm's responsibility to its staff, and moving on to jobsite safety, then branching out to each client, architect, subcontractor and vendor with which it works. However, 'Building Responsibly' is not just a tagline at Delphi – it represents its overall way of doing business.