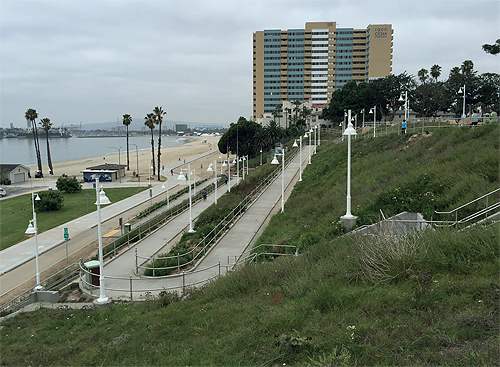 Contractors & Developers Bonding
Highly experienced and well-connected, Contractors & Developers Bonding is the largest independently-owned, surety-only brokerage company in the western United States
Although Contractors & Developers Bonding (C&D) is fully licensed in multiple lines of insurance, the company operates exclusively as a surety-bond-only brokerage for construction contractors and developers in the public and private sector. It is this specialization that distinguishes the business from competitors and provides C&D's team of professionals with a platform to become some of the most skilled and knowledgeable surety brokers in the U.S.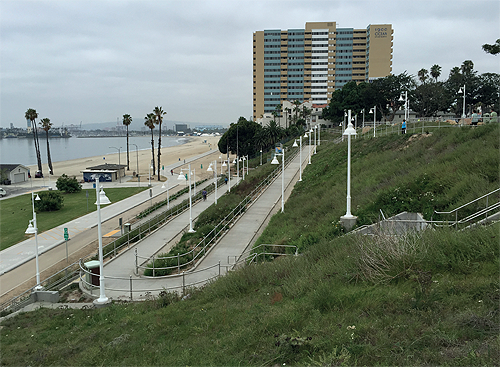 At the head of the business is Founder and President Philip E. Vega, a former Assistant Manager at Aetna Casualty & Surety Co. with decades of experience in underwriting. Having established C&D in 2001, Vega has spent the last 19 years assembling one of the industry's strongest teams, so that in 2020 the company's workforce has a combined total of more than 100 years' underwriting and brokerage expertise.
Benefitting from such an accomplished and well-informed team, C&D has grown organically over the years. Always open to new opportunities, the company has acquired numerous books of business, and expanded its footprint across the Southwestern United States as well as into international territories such as Canada, South Korea, and Germany. Strong client relationships have been a key part of the firm's success and this has been especially true in recent years when the firm's network has grown larger and more diverse. Vega suggests that the secret behind good client relations lies largely in the first "C" in the concept called 'The Three C's of Suretyship.'
"The Three C's – character, capital, and capacity – are vital to the foundation of every relationship we make at C&D," Vega says. "Character is particularly important, but it is the most difficult part to underwrite or understand because it's only when somebody gets put in a corner by a difficult job or litigation that their character really shows.
"We do a lot of research to make sure that we only take on contractors/developers with 'best-in-class' character. We are very selective about with whom we involve ourselves, and though personal info, resumes, financial info, tax reports, and prior history are all useful, the trust factor is imperative."
The personal touch Vega alludes to is evident at all levels of the organization, evidenced by the fact that C&D customers who call the firm will only ever communicate with a decision-maker directly involved in their transaction. Unlike many of C&D's larger industry peers, the company does not employ Customer Service Representatives (CSRs) for the purpose of answering phone calls, and instead, Vega, or one of his direct colleagues, is contactable at all times.
"People can call me 24/7," Vega declares. "Even if I'm on vacation, I've got my cellphone and my laptop, or if clients call me on a Sunday night, they will get hold of me or my son, Kevin, as well as Myrna Smith who runs the Pismo Beach office. If there is a job to be done or a bond to be secured or a discussion to be had, our clients will talk to the same person from point A to point Z, their own personal contact who deals directly with the surety companies, as opposed to a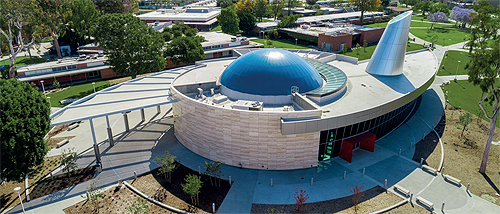 service person or CSR."
Along with a careful focus on relationships, C&D's broad service offering, consisting of contract bonds, developer bonds, commercial bonds, and license and permit bonds, has helped the company continue to perform well in 2020 – a year of upheaval for many. Existing customers with healthy backlogs, as well as deserted schools and highways, have kept construction work flowing and, overall, the firm finds itself in a strong position for the year ahead.
"I'd like to see the business continue to grow," Vega asserts. "I am probably the most aggressive marketing person in the company, so I will continue to put our name out there and we will remain active in industry groups like the National Association of Surety Bond Producers (NASBP), Associated Builders and Contractors (ABC), Associated General Contractors (AGC), Engineering Contractors Association (ECA) and the Construction Financial Management Association (CFMA).
"C&D will be 20 next year, and I've said from the start that our job as a broker is to protect our clients as best as we can. If we can do that, we will protect the sureties, and if we protect the sureties, we protect ourselves. Our clients are constantly evolving, as we are, and the evolution of their knowledge, and how they grow their business, really dictates how we grow with them, or how we can help guide them through various decision-making processes. "We have one account that has been a customer since the day I got into the surety brokerage business. At the time, we were providing bonds for $10 million when that company's backlog was $50 million or $60 million. Today, its backlog is $600 million, and we just issued bonds for $110 million. That's what it means to grow your company with your clients and that is why it is vital that we stay dedicated, that we stay informed of legislation, and that we remain open to new ideas, because this business is most successful when we treat it as an ongoing learning process."
Contractors & Developers Bonding
www.cndbonding.com
Services: Surety bond brokerage