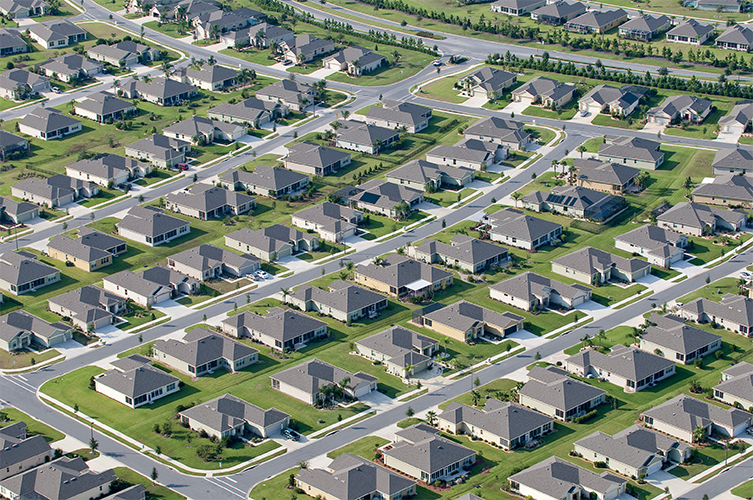 What is the greatest challenge facing builders today? America's housing inventory crisis tops the list. The inventory gap impacts nearly every facet of the home building business and will for years to come.
Let's dig into the numbers: Between 1959 and 2007, an average of 1.1 million single-family US homes was built annually.
However, since 2007 the US has failed to reach that 48-year average, creating a shortage of 5.5 million homes.
The largest cities in states with the greatest population growth are feeling the pain most acutely.
Population growth
Texas has the fastest-growing US population. Dallas-Ft. Worth (DFW) and Houston are its largest cities and with America's biggest new home markets.
Population growth is driving housing. DFW added 120,000 people from July 2020 to July 2021, including 75,000 relocations.
Turning to Terri Hayley, Division Sales Manager of Coventry Homes, Bruce Heikkinen, President of Impression Homes, and Ted Wilson, Principal of Residential Strategies – three of the brightest minds in the housing business in Texas – they provided additional insight into what is happening.
Before the shutdown, Dallas area families, like most families, were driving to work, carpooling, eating out, and attending entertainment events. Their home was a place to visit and sleep between those activities. But, as they pivoted to remote work, remote schooling, eating at home, and television for entertainment, people realized their homes were not working for them. The solution was either to improve their homes or move.
Supply chain
New home demand suddenly spiked just as the pandemic began suppressing production of building materials and stressing every part of the construction supply chain. Suppliers that didn't close had many workers quarantined.
As restrictions relaxed, supplies were still limited as many furloughed workers chose unemployment payments over returning to work. The reduced production of raw materials began causing factory disruptions. Resin that is needed to make windows, and other products is being rationed. Appliances, HVAC units, paint, interior trim, and insulation are all in limited supply. Lumber prices are moderating, but other costs are increasing, preventing home price reductions.
Scheduling
Building time has increased some 30 percent, adding significantly to home costs. Delays are being felt at every stage. Reductions in labor, manufacturing, components, deliveries, building lots, and municipal approvals contribute to the delays.
Home sales
Because demand is exceeding supply, builders are managing monthly sales in a variety of ways. Covid concerns prompted some builders to shut sales centers, requiring agents and buyers to make appointments. Others began selling on a 'highest and best offer' basis. Some adopted the 'spec and release method' – only selling homes after construction when costs are known. Others offered homes with 'to be built' escalation clauses, allowing builders to pass along increased construction costs to buyers. Finally, some turned to waitlists.
Employment
By April 2020, DFW lost 400,000 jobs, but DFW showed its dynamic growth by regaining 346,000. DFW is expecting to surpass pre-Covid employment levels by early 2022. Nationally, the Labor Department reports as of July the US has recovered 17 million, or 76 percent, of the 22.4 million jobs lost in the spring of last year.
Building lots
Developers are delivering lots at a record rate, but not enough to meet supply. They need 24 to 36 months to deliver the approximately 56,000 lots under development. Until then, home starts will continue outstripping supply. Currently developed lots are offered to builders with minimum bid stipulations, selling to the highest bidder. In one community, lot prices increased 37.5 percent, from $1,600 per front foot to $2,200. While production will increase, builders face a record low supply of lots with a 13.5-month supply. It's projected to be 2023-2024 before lot supply catches up with demand.
Building costs and home prices
Material prices are higher, building lot prices are way up, and building is taking longer. Most interesting is that DFW builders report current labor costs have not been a factor. One DFW builder planned 750 sales in 2020 but sold 850 homes. In 2021, he expects to sell 950. Their average home price is up 17.9 percent year-over-year. He expects another ten percent increase in the next 12 months.
What now?
Home builders are a resilient and resourceful group. But as good as they are, not even the ones in the largest US housing market are optimistic about their ability to meaningfully increase home production over the next two to three years.
Builders will continue facing potential risk factors that could impact inventory and push costs higher. Increased local governmental fees, changes to federal tax policy, and federal legislation can negatively impact our already low housing inventory. As the new administration settles in, its actions too could have negative impacts.
The largest cities in the fastest-growing states are the ones that are disproportionally struggling to help the US overcome its 5.5 million home shortage. Unfortunately, despite builders in these markets' best efforts, the inventory gap will take years to fix.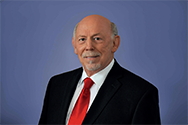 No one in the world has sold more new homes than Ben Caballero, founder and CEO of HomesUSA.com. Between 2004 and 2020, Ben sold 43,265 homes totaling $15.188 billion in sales volume. Ranked as the No. 1 individual real estate agent by RealTrends for both total number of sales and dollar volume each year since 2013. Last year Ben broke his current Guinness World Record title by selling more than 6,000 homes worth $2.46 billion in a single year – all were new homes.
www.bencaballero.com
https://homesusa.com