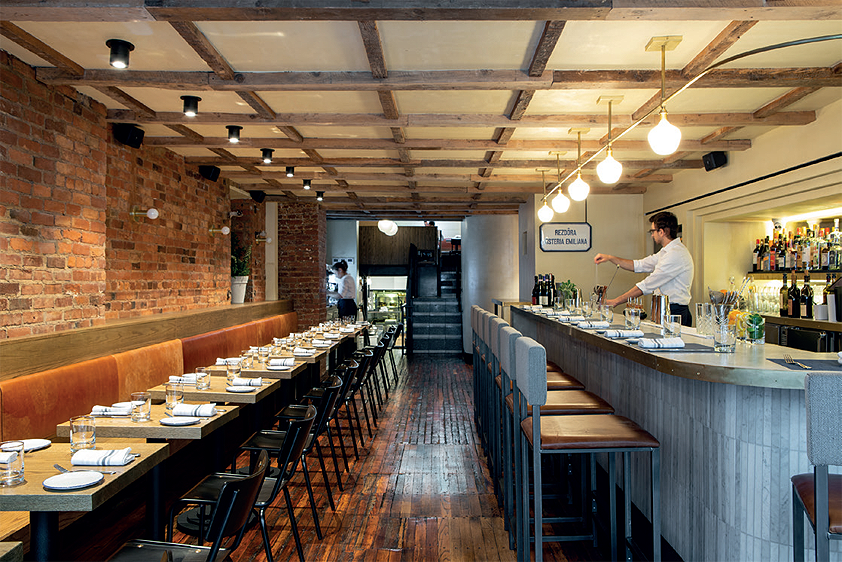 Cocozza Restaurant & Retail
Building back better
In late 2018, Construction Today had the pleasure of documenting the operations and successes of New York City-based construction management and general contracting services company, Cocozza Restaurant & Retail. Speaking with its owner and Managing Director, Dan Cocozza, he highlighted how it had built a name for itself by becoming ever-more specialized in the fast-paced world of restaurant and retail construction, and was achieving strong and steady sales.
Now, in early March 2021, Dan is able to provide an update on what life has been like for the company in the intervening time. "When we spoke back in 2018, the market of the time was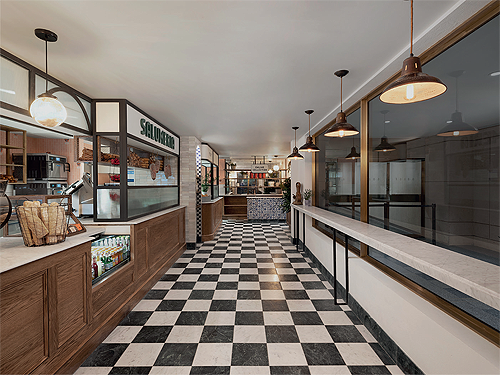 really helping to dictate a lot of what was happening with our clients and their various projects," he begins. "With rents on the increase, and leases coming up for renewal, our clients were becoming more and more creative with how they wanted to fill their space, and this led to us creating for them all manner of different concepts, from bakeries and cafés, to speak-easy's and fast casual or fine dining sushi restaurants.
"This was a trend that continued pretty much all the way up until March 2020, resulting in a pretty big boom period for our industry. At this time, we were making our own push internally to grow as a business, which focused on developing our internal systems, training and processes. This also involved the creation of our Production service, which we devised to guide, represent and educate our clients from the very onset of their respective projects, through to completion."
As everyone across the world will now know, what followed in the early months of 2020 was the emergence and spread of the Covid-19 pandemic, which delivered a huge hit to Cocozza's clients and markets, effectively changing the business overnight. "The pandemic essentially pulled the rug from under us, bringing all of our projects to a sudden halt," Dan recalls. "This placed us in the difficult position of determining our next move, and how we could best protect our business and our employees going forward."
The decision that was made was to significantly downsize the team – a move that Dan describes as the hardest he has ever had to make in his life. In the weeks that followed, Dan and his fellow Directors worked to keep the company afloat, and come the end of May 2020, clients began to reach out wanting to commence works on projects, which was the signal that Cocozza Restaurant & Retail was back and operational.
One of these projects that Dan is very keen to highlight is the group's work on Talea Brewery, a 10,000-square foot space located in Williamsburg, Brooklyn. "This is a project that, for me anyway, really does highlight what we as a company can achieve for our clients," he enthuses. "It is the vision of Tara Hankinson and LeAnn Darland, the women behind the Talea Beer brand, which they successfully built from the ground-up. We first met them back in June 2019, and they shared with us their goal of having their own brewery in which to manufacture their beer, as well as creating a modern, elevated tap-room experience unlike anything that exists in New York City today. That drew me in immediately, and in meeting Tara and LeAnn we were able to establish incredible trust and mutual appreciation extremely quickly. This allowed us to set about helping them to identify the perfect site for this project, with our real estate team assisting in negotiating the best lease possible, and we commenced with the design phase of the project at the back end of 2019. We would go on to officially break ground on construction in August 2020, and we are very proud and happy to hear that Tara and LeAnn have now begun canning their first batch of beer from the brewery as of the beginning of March 2021!"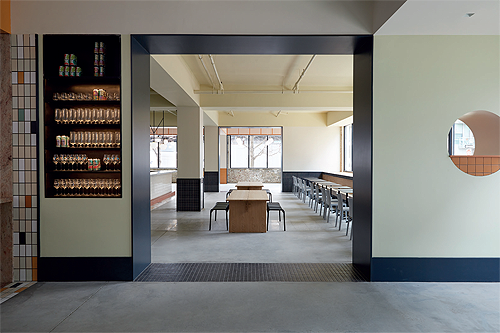 The Brewery project presented a degree of design and construction complexity, what with the location site being designated as a DP Environmental Hazmat Site, which required the group to go through a special filing and review process ahead of works being approved, and with the installation of a number of large brewing tanks – with a weight capacity of up to 15,000 pounds – being of primary importance. With the help of a structural engineer with experience in this type of work, the team was able to develop and install a unique mat slab solution to sit beneath the above-mentioned tanks, which was supported by steel piles driven 25-to-30 feet below ground.
"We are thrilled that by working closely with the client and by being very creative when it comes to value engineering that we were able to deliver this project within budget, and without compromising on the amazing look and design of the building," Dan adds. "Working with interior designers Carpenter and Mason, the end result is a fantastic and unique building that has stayed true to the client's brand and their vision."
Like any project that the company undertakes, it approached The Brewery with the same levels of attentiveness and dedication. "We really focus in on the things that our clients care about, so things like the budget, location, and scheduling," Dan explains. "We do everything we can to align ourselves with the client and their expectations from day one, and by developing trust it allows us to do what we do best, which is bringing together the best team possible to manage the process from start to finish."
An added caveat to this particular project was the fact that the construction work took place during the world's response to the Covid-19 pandemic. As Dan reveals, this required the team to approach their work in a specific way. "Key for us during this time was the need to simplify things, so be much more lean and efficient in the way we carried out our activities," he says. "We wanted to make the whole process easier for our clients to be able to digest as well, and by really listening to them, and getting in-depth knowledge of their respective needs and challenges, we have also been able to devise targeted service programs that we think will provide them with long-lasting support, even after construction is complete. This is something that we believe will help us to forge ever-closer working relationships, which will ultimately result in repeat business."
As we move through the early months of 2021, Dan and his team are right to feel positive about where Cocozza is headed. "With the development of things like our Production service, and by actively getting involved with projects at as early a stage as possible, we have created a strong pipeline of work for ourselves," he states. "We have several projects currently in the design phase, with construction due to start in various locations in the coming weeks, which will keep us busy through the summer. For some clients, we are presently working on finding them the right locations for future works, while for others we are assisting with the signing of leases, with a view to commencing with design and construction over the summer and fall of 2021.
"Coming out of the pandemic, we will focus even more on being a lean, mean operation, and while we want to grow the business, we also want to be able to remain fairly selective over the types of work that we take on and the clients that we work with," Dan says before concluding by reflecting on the fact that Cocozza Restaurant & Retail will soon be celebrating its tenth anniversary.
"The last ten years has been such a wild journey," he says. "It all started out for me as an opportunity to pursue something that I love, which is taking a space and transforming it into something wonderful that we hand over to people and businesses making a living. This is an enterprise that I and my team feel sits at the heart of what New York City is all about and what makes it such a great place to live, and we cannot wait to be a part of helping the city recover from the past year of the pandemic.
"However, what everything comes back to in the end is our people, without whom we could not have achieved all that we have done over the last decade. Real estate, design and construction are crazy industries at the best of times, with so many moving parts to them, so this is not by any means easy work. Therefore, the fact that throughout everything that has been thrown at us in the last ten years we have managed to retain our values of being a boutique business that cares deeply about its clients and employees, while remaining an enjoyable environment in which to work, is something that I am personally immensely proud of."
Cocozza Restaurant & Retail
www.cocozza.com
Services: New York City-based construction and production company