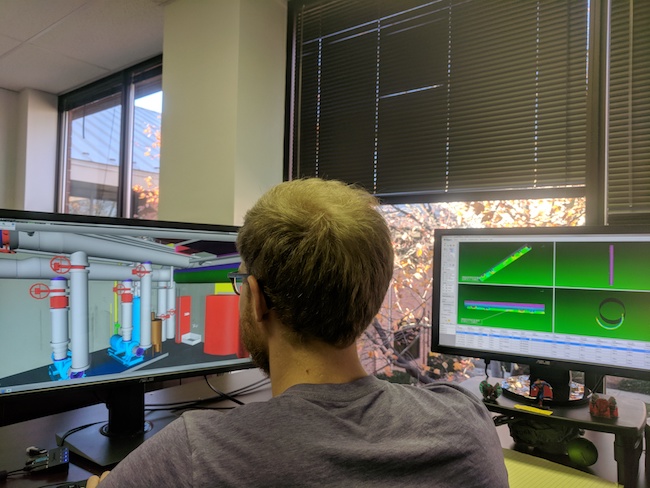 ClearEdge3D's Verity software compares as-built structures to CAD models and BIM to identify discrepancies and improve project quality.
By Tim O'Connor, Senior Editor at Knighthouse Media
Every builder knows that what's shown on a blueprint or in a 3-D rendering never exactly matches up with the end result. Something as small as a misaligned bolt could alter the placement of a support beam in a way that impacts how the structure fits together and its overall strength. Understanding those imperfections and having an accurate picture of the real-world building requires a way to map an as-built model of the structure.