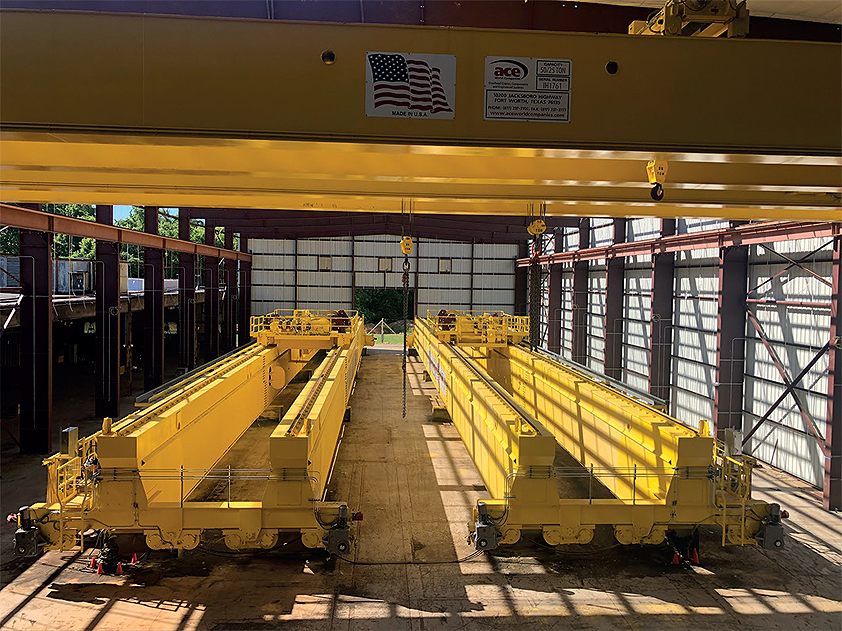 Ace, a manufacturer of overhead cranes and hoists, provided the 201-ft. span cranes for an aerospace manufacturer and sub-orbital spaceflight services company. These are some of the largest top-running cranes ever built at this capacity and span. A third-party consultant provided the failure modes and effects analysis (FMEA) to specified NASA standards.
The cranes, weighing one million pounds each, are operated by radio remote control, and will work both independently and in tandem to lift a variety of loads, as required by the site's assembly operations. Ace was also responsible for installation of 1,000 linear feet of 175-lb. crane rail and electrification power bar for the 500 ft.-long runways.
Ace, which provided all machinery and structural elements for the project, combined with other leading manufacturers including Siemens (controls) and Pintsch Bubenzer (brakes), among others.