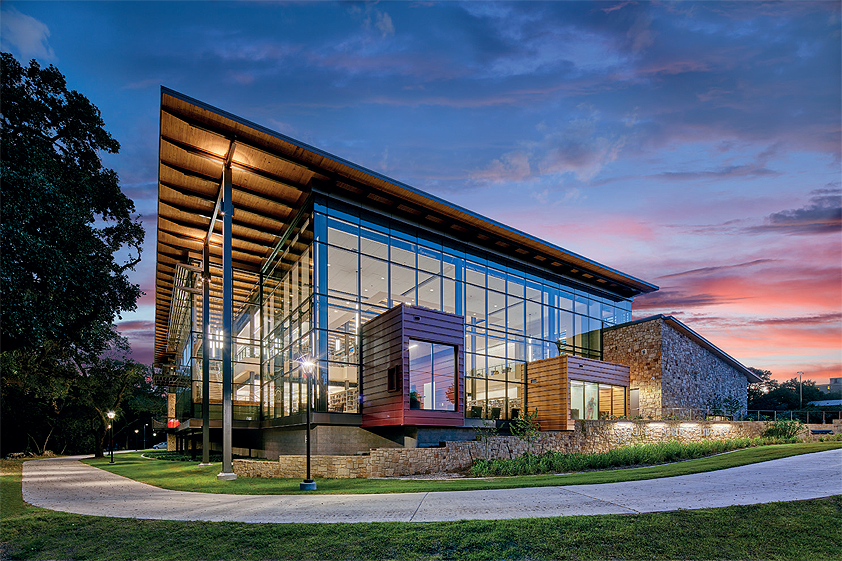 Byrne Construction Services
Delivering Excellence in Texas
Technology and methods may have changed greatly in the last 100 years, but Byrne Construction Services remains as focused in 2021 on its founding principles of excellence, quality and service as it ever has done
Formed almost 100 years ago – in 1923 to be exact – Byrne Construction Services (Byrne) has long maintained its dedication to excellence, quality, and service in construction. A leader in the industry, the efforts of Byrne's people have very much helped to shape a great deal of what its home state of Texas looks like today.
Whether its clients require a construction manager, general contractor, or design/build partner, Byrne is fully capable of providing any delivery method needed. Its core services include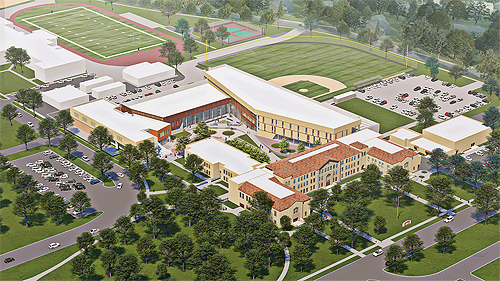 preconstruction, where its team provides real-time estimating, design assist, and constructability analysis, construction management, design/build solutions, and virtual design and construction (VDC) capabilities. In the case of VDC, its department is able to leverage the latest technology – including BIM – to facilitate cost reductions and schedule efficiency gains.
"In modern times, we are probably best described as being a medium-sized regional construction management firm," explains Chief Executive Officer of Byrne, Matthew Avila. "Our two major bases of operation are the Dallas-Fort Worth and Austin-San Antonio Metroplexes, and their respective surrounding areas of approximately 75 miles. Within these regions, we boast a diverse portfolio of work and clients, split roughly 60 per cent towards public works and 40 per cent towards private contracts. In the case of the former, this tends to be made up of work for cities and counties on things like town halls, recreation centers, libraries, and public safety facilities, while our private clients include large institutional businesses, including Fortune 100 companies such as Lockheed Martin, Bell Textron and American Airlines."
It is Matthew's father, and Chairman, John Avila, Jr. who deserves a lot of the credit for the recent success of the business, having acquired the business in 1995 and subsequently setting about diversifying its pursuits and building a formidable list of clients. "Prior to purchasing the business, my father had enjoyed a distinguished career as a senior executive at several of the nation's top commercial contractors, and this aided him in being able to bring some of that 'big firm' talent with him to Byrne to oversee its operations," Matthew details.
Employee centric
"Pre-1995, the business had a strong reputation and track record, but due to the nature of its size it was then turning over in the region of $20 million per year," Matthew continues. "By bringing additional, experienced people into the business, it was able to ramp up significantly, securing large projects in the process, which provided a stable flow of work, and the means with which to bring on-board additional administrative and field staff. As a result, the company has grown to produce a yearly turnover approaching $300 million in a relatively short space of time, which is incredible."
Today, John's sons Matthew and Paul Avila – who holds the position of Chief Operating Officer – are majority owners of the business. Together, they have combined the mentorship and teaching of their father and his business partners with their own skills sets, education, understanding of technology, and innovative mind-sets to carry Byrne forward on the next stage of its evolution. "Paul, for example, was behind the creation of our VDC department, growing it into a really important part of the business," Matthew adds. "It was also under Paul and myself that the business brought Brett Berdine into the fold, firstly as IT Manager and now as IT Director, and he and his team have helped to revolutionize how Byrne operates from a technological perspective."
What has remained constant as the business has gradually been passed down from John to his sons is its employee centric culture. "My father is very much a relationship-focused person, a people person if you will, so when he was building the business back up its success was driven by the relationships he forged not only with external partners or clients, but internally with the men and women whose contributions to Byrne are invaluable," Matthew enthuses. "Paul and I grew up watching our father at work, and as the leadership transition took place we recognized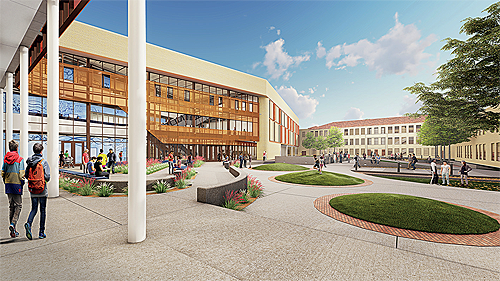 just how important it was that we retain that intimate, family-orientated feel that Byrne has, together with an environment that is fuelled by a collective desire to support everyone both professionally and personally. Ultimately, I think that is one of the biggest reasons why we find ourselves where we are today as an organization."
Interesting projects
As previously alluded to, Byrne has been responsible for delivering a myriad of different projects over the years, to sectors including the aviation, cultural, municipal, commercial, residential, and healthcare spaces. One of its most important undertakings, which has really helped to take the business to the next level has been its work across Dallas-Fort Worth (DFW) International Airport, which has included a program of terminal renewal and improvements, and the construction of both a parking control system and a consolidated rent-a-car facility. "As you can probably imagine, it is a very complex task working across what is an active airport," Matthew says. "When you also factor in that a lot of what required renewal and improvements – including the existing IT and plumbing infrastructures – was extremely dated, our work here required a great deal of time, effort and attention to detail.
"Other areas of expertise that we possess, which I think are especially cool, involve our work restoring historic buildings and on educational facilities. Two examples of the latter would be our work on Amon Carter-Riverside High School and on Trimble Tech High School, both of which are large, multi-million dollar projects that are helping to bring those buildings into the 21st Century. As a family that has lived in the local area all of our lives, it is projects like these that are of particular pride to Paul and myself."
As the world enters the late spring/early summer of 2021, Matthew is correct in stating that for many this remains an unpredictable period of time. Nevertheless, there is much optimism to be had in the trends that the construction industry in the United States is seeing before it. "The opportunities to secure new work are most definitely out there, with bond dollars continuing to fund infrastructure projects and large institutional private clients tendering for new projects. So, if anything, our workload is accelerating, not slowing down," Matthew proclaims.
With this in mind, what will Matthew, Paul and the rest of the Byrne team be focusing on in the months to come? "The strength of our business is based on the abilities of our people," he details. "Until now, we have had a core group of five that have made up our senior management team, but we have just recently promoted a further two individuals into Executive roles, thus joining our management committee. So, our immediate intention is to integrate them into the fold and begin leveraging their respective skills and vision for what the future of Byrne looks like.
"From the management team on down, we all know that what we have here at Byrne is extremely special, and that the values, work ethic and passion that our business has become known for needs to be protected and passed on down to the next generation of employees. By doing so, we essentially help to strengthen the organization for the next 15-to-20 years, securing its legacy in the long-term."
Byrne Construction Services
www.tsbyrne.com
Services: Construction management and associated services