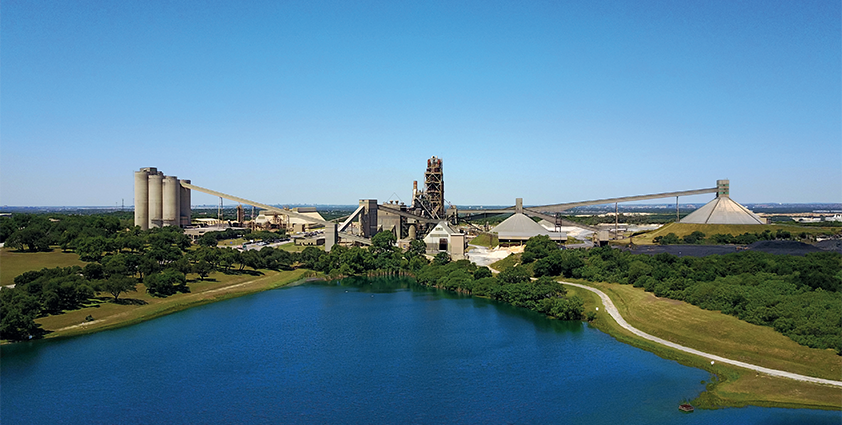 Solid success
Placing sustainability at the heart of its operations, cement manufacturer and supplier Buzzi Unicem USA is continually innovating in order to help build a greener America
When considering the history of construction there are a few materials that have proven to be of critical importance. One such material – cement – can be traced back to its earliest origins in a form used by the Greeks and Romans, and since those times, inventors have been improving its ingredients and manufacturing techniques to create the products upon which the construction industry relies today. Thanks to these innovators, today's cements include special additives and binders, are targeted to specific applications and can even be a variety of colors. They are also becoming increasingly environmentally friendly, and one Group leading this particular trend is Buzzi Unicem SpA.
Speaking to Construction Today, Massimo Toso, President and CEO of Buzzi Unicem USA, describes the overall Group as, 'an international, multiregional company, focused on cement, ready-mix concrete and aggregates.' He continues with some impressive figures. "Worldwide it has 29 cement-plants, seven grinding facilities,18 aggregate quarries, 45 cement distribution terminals and 395 concrete-batch plants, with an overall capacity of approximately 40 million tons of cement."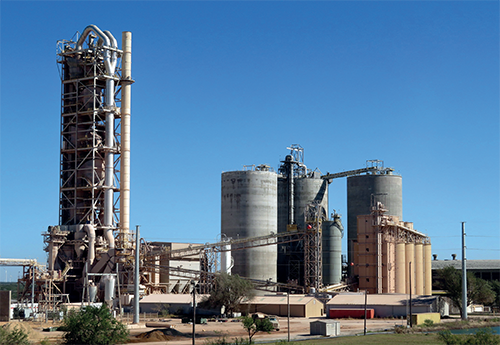 The Group formulates and markets ready-to-use cements and special and premixed binders, in the areas of oil well cement and sulfoaluminate cement, as well as cement for building roadbeds, environmental remediation and for concrete and precast elements. It also manages the quarries from where it supplies natural aggregates.
"Globally, the Group employs almost 10,000 people," says Massimo. "It is listed on the Italian stock exchange, Borsa Italiana, however, the Buzzi family has been the majority shareholder of the group since 1907. Founded by Pietro and Antonio Buzzi in that year, the company represents one of the longest and most successful family business stories in Italy."
Massimo then went on to detail the US operations of the Group. One of the leading cement manufacturing companies in the US, and considered the fourth largest cement producer in the country by capacity, Buzzi Unicem USA is headquartered in Bethlehem, Pennsylvania, has over 2200 valued employees, and operates eight cement plants. "It has a production capacity of approximately ten million metric tons, and 36 cement terminals across the country, which distribute cement products to over 30 states," he adds. It supplies portland cement, portland-limestone cement, masonry cements, slag cement, portland-slag cement, oil well cements and calcium sulfoaluminate cement, to ready-mix concrete businesses, highway and airport paving firms, concrete block companies and concrete product firms.
"Buzzi Unicem USA's cement plants are located in Cape Girardeau and Festus, MO, Chattanooga, TN, Greencastle, IN, Stockertown, PA, Pryor, OK, and Maryneal and San Antonio, TX," he continues. "As one of the leading cement manufacturing companies in the USA, it serves the Midwest, Southwest, Northeast and Southeast sections of the country."
Massimo also mentions the Alamo Cement Company, which has its HQ in San Antonio, TX, and is wholly controlled by Buzzi Unicem SpA. "The company operates with a remarkable vertical integration in the ready-mix concrete and natural aggregates sector through 78 batching plants and four aggregate quarries."
Clearly a significant player in the US cement sector in its own right, Buzzi Unicem USA still benefits from the illustrious pedigree of its parent company, as it shares its experience, wisdom and support, alongside access to the latest in thinking, technology and research. Says Massimo: "Operating in a marketplace that is continuously evolving and innovating requires research and development. As a Group, we have two highly qualified and equipped research laboratories in Italy and Germany which, besides providing the necessary support to the dedicated cement and concrete production control laboratories, also conduct research on new products or industrial processes, often in partnership with academic or industrial institutions."
An example of this partnership is the 'Built' lab that operates on the Vercelli Campus of the University of Eastern Piedmont (UPO) in Italy. Built – an acronym for Buzzi Unicem Innovation Lab and Technology – undertakes research and development activities and chemical, physical and instrumental analyses at the same time as supporting the cultural and scientific growth of students and staff. The lab allows Buzzi Unicem to take advantage of the synergies between the basic research typically performed in academia, and the applied research approach of industry.
"Buzzi Unicem dedicates particular attention to applied research through continuous, extensive experimental activities, seeking potential innovations for both the production process and products," confirms Massimo. "To this end, the Group companies also participate as industry partners in national and international research projects, helping to develop new materials and technology, and to create a network of knowledge with structures of excellence within the field of scientific research."
A prime example of a new product line resulting from Buzzi Unicem's know-how and innovation is CGreen; a family of CO2 efficient cements that have been launched onto the Italian and German markets. The CGreen line was developed by selecting suitable active additions, partially replacing clinker, optimizing grinding and mixing conditions and using new generation additives, at the same time as keeping the required technical performance. CGreen will be the distinguishing trademark for low carbon footprint cements in all countries where the Group operates.
Referencing the different markets around the globe where its products are offered gives another insight into the Group's worldwide reach – its operations can be found in 13 countries. But, across all locations and operations, there is a common thread that unites the businesses and which has become a hallmark of the Buzzi Unicem name – quality. "Delivering quality products serves as the foundation of our way of doing business," agrees Daniel Rinke, Vice President Sales & Technical Services. "We have established quality targets that meet not only local regulatory standards, but also our customers' requirements for all our products; be it cement, concrete or aggregate, at all our production sites."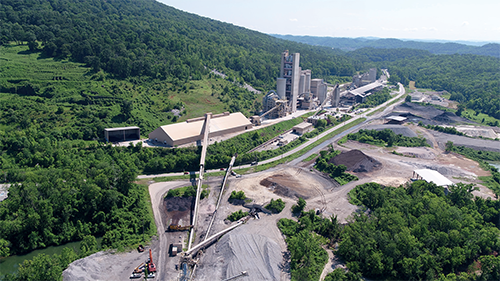 He goes on to say: "At the production level, we specifically devote more time and attention to continuously assessing the consistency and achievement of these quality targets. We use state-of-the-art control techniques and instruments, and avail ourselves of a technical services department that listens to and supports our customers."
This focus on quality is part of an overall dedication to excellence that extends across the business, and touches on every aspect of operations. As one expects from a Group that has to adhere to robust regulatory frameworks, occupational health and safety is an area where exemplary standards are paramount and a Group policy was published on this topic in 2017. "The Group operates to achieve the maximum level of safety for its own staff and its suppliers' staff. The maximum level of safety is that at which we do not expect there to be any injuries or occupational diseases," Joe Lopes, Senior VP, Human Resources elaborates. Backing up the policy with some stats, in 2021 the Group invested 9.9m euros in training and safety measures, dedicated 174,833 training hours to safety, and trained 7637 employees in this critical area.
We can also cite here an example of safe thinking from Buzzi Unicem USA's Oklahoma City Terminal, which fabricated a platform, complete with extended handrails and steps, to provide safe egress for the drivers exiting their trucks on site. This upgrade reduces fall hazards and ensures that drivers can get to ground level safely, and while it may sound simple, such was the significance of the solution, that in November 2021 it was recognized by a Safety Innovation Award from The Portland Cement Association (PCA).
"We encourage and empower employees in their day-to-day responsibilities to act in the best interest of the company," Daniel goes on, before discussing how the business works with customers and suppliers. "We recognize the importance of creating and maintaining relationships of trust, based on mutual respect, active partnership, transparency and long-term collaboration with our stakeholders, in particular those based in the areas in which the Group operates.
"Creating relationships of trust with stakeholders means knowing them, understanding their requirements and promoting their involvement during significant events in the life cycles of plants and the main headquarters, as well as strategic initiatives that are potentially of mutual interest."
This focus on the part that stakeholders play in the overall performance of Buzzi Unicem is something that will later be returned to, and it will reveal just how important these relationships are to the Group's strategy for success.
Having touched on quality, safety and relationships, Massimo and his team then direct the readers of CT to one of the most important subjects of all for Buzzi Unicem – sustainability. This is an area where the Group has committed significant time and resources, and continually promotes in all countries in which it operates. "The company's dedicated management has a long-term view of the business and a commitment towards sustainable development," Massimo remarks, before handing over to Michelle Ferguson,
Director, Environmental Affairs, for some further insights into how this translates into the US operations. "In 2009, Buzzi Unicem USA completed the modernization and conversion from two long dry kilns to a single preheater kiln at our Festus, MO cement plant," she explains. "In addition to now being one of the most energy efficient plants in North America, we increased production capacity from 1.3m to 2.5m tons/year.
"Buzzi Unicem USA's Maryneal, TX cement plant modernization project began in 2014 and was completed in 2016," she continues. "This resulted in reducing the plant's environmental footprint with a preheater kiln, while increasing cement capacity from 0.55m tons to 1.2m short tons per year."
Its dedication to green operations has also been recognized by Government and regulatory bodies as Daniel Nugent, Senior VP Technical Services and Govt. Affairs notes: "The achievement of some very important awards and certifications confirms the validity of our current strategy. For example, the Buzzi Unicem USA manufacturing facility in Chattanooga, TN, once again earned ENERGY STAR® certification from the US Environmental Protection Agency (EPA) in 2021, recognizing its superior energy performance among similar facilities in the industry.
In fact, ENERGY STAR certified plants perform in the top 25 percent of similar facilities nationwide.
"This is the 13th consecutive year that the Chattanooga plant has earned ENERGY STAR certification. The Buzzi Unicem USA manufacturing facilities in Festus, MO, and Alamo Cement Company in San Antonio, TX have also repeatedly earned ENERGY STAR certification from the EPA. In meeting these strict qualifications, these facilities are saving energy, saving money, and helping protect the environment by using less energy than peer facilities."
For a little background – for more than 20 years, EPA's ENERGY STAR program has been America's resource for saving energy and protecting the environment. Today, thousands of facility owners and managers use ENERGY STAR to improve the energy performance of their buildings and plants.
"Our company has long been recognized for environmental improvement achievements by the Wildlife Habitat Council (WHC) and the PCA," adds Michelle. "For over a decade, the USA Group has been developing and maintaining various environmental restoration and enhancement programs across the company. Today, we operate WHC-certified programs at nearly all of our cement manufacturing locations, most of which are able to be shared with their local communities as joint programs and educational opportunities in environmental preservation."
Furthermore, Buzzi Unicem USA actively participated with the PCA in developing its Roadmap to Carbon Neutrality, an ambitious journey designed to deliver carbon neutrality across the cement and concrete value chain by 2050. "The Roadmap focuses on the entire value chain starting at the cement plant and extending through the life cycle of the built environment. At the cement plants this includes replacing traditional fossil fuels with alternative/waste-derived fuels. This produces two main advantages: reducing CO2 emissions due to generally lower emission factors and increased biomass content, as well as eliminating the need to landfill these materials. Another significant step toward decarbonization is the move toward universal acceptance of portland limestone cement, such as Type IL, which reduces the clinker content per ton of cement," explains Massimo.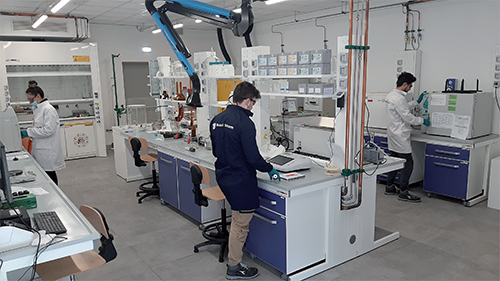 "For a very long time, and for so many involved in our industry, including architects, engineers, regulators, and ready-mix companies, our Type I/II cement has been the only available and accepted product," adds Daniel Rinke, with some further details that highlight innovation in action from Buzzi Unicem. "We are now working to change that, and change it in what some might think is a very short transition time. The new IL cement started at ten percent limestone and will, within a few years, be up to 15 percent limestone. It will become the new standard. It's a milestone of the climate change policy for all of the cement players clearly identified in the recent PCA Roadmap, and an accomplishment absolutely crucial to guarantee we meet these goals."
"By the end of 2022, we will implement full conversion from traditional ASTM C150 Type I and II cements (OPC) to ASTM C595 Type IL (PLC) cement," reveals Massimo. "The conversion began with our plants in Cape Girardeau and Festus, MO, Greencastle, IN, Maryneal, TX, and Pryor, OK, making the transition to Type IL (PLC) by the end of Q1 2022. Alamo Cement Company in San Antonio, TX, will complete its transition by mid-2022 followed by our Chattanooga, TN, plant in Q3 2022. Finally, our Stockertown, PA, plant will fully convert by year-end. Type IL (PLC) cement can reduce the CO2 emissions up to 15 percent in comparison with traditional cement. With these changes, Buzzi Unicem USA and Alamo Cement are supporting the cement industry's goal of reducing carbon emission intensity."
"We, as the Buzzi Unicem Group, are dedicated to complete the transition as quickly as possible but, at the same time, we know that we need to pay even more attention to the quality of our product," adds Daniel. "Our customers have come to expect much from us and they will judge us with more intensity on this new product. We need to be sure to consistently meet both our targets and theirs."
Having referred to the fact that the new PLC cement lowers emissions, Massimo directed the conversation to the importance of the wider commitments made by the international community to limit climate change. "Respecting the prevailing opinion of the scientific community, which attributes part of global warming to greenhouse gas emissions and particularly CO2 emissions, Buzzi Unicem Group monitors its own emissions and reports on these in absolute and specific terms in its annual Sustainability Report.
"The Group is committed to reducing its CO2 emissions in line with the objectives that have been established over the years by international climate protocols. After the Paris Agreement of December 2015, the commitment was extended to all countries in which the Group operates.
"It is dedicated to climate change mitigation and aims for full transparency in its strategy to manage climate-related risks and opportunities. The company is active in research and collaboration with other industry players and stakeholders to further increase the understanding of the effects of climate change along the entire cement value chain and to limit its impacts," he says.
Climate Change, along with two areas that have already been highlighted – Safety and Stakeholder Engagement – make up the Group's stringent internal Sustainability Policies, within which objectives are monitored and periodically re-examined to ensure continuous improvements. Recognized as the three most important issues for the company and its stakeholders, each policy, along with the respective targets, can be associated to one or more of the UN's 17 Sustainable Development Goals and highlight Buzzi Unicem's tangible contribution to the UN's 2030 Agenda.
"At Buzzi Unicem, we believe that sustainability goes beyond plant operations," Massimo explains, detailing how this area is also very much about people. "Our Stakeholder Engagement
Policy recognizes the importance of building and maintaining relationships of trust based on mutual respect, active partnership, transparency and long-term collaboration within the communities in which we operate.
"The fundamental reason for building and maintaining these relationships over time starts from the understanding that we do not operate in a detached manner from the social, urban and environmental context. In fact, we have had many interactions over the years and will continue to do so in the future. The purpose of the Stakeholder Engagement Policy is to facilitate these interactions to become opportunities for mutual growth for both the company and the community," he adds.
The communities to which Massimo refers have faced extreme challenges over the past two years due to the Covid-19 pandemic; in 2020 and 2021 Buzzi Unicem responded generously with charitable financial donations to United Way of Putnam County, the SoutheastHEALTH Foundation, United Way of Southeast Missouri and the SEMO Food Bank. Demonstrating how the business offers help at a very local level to its plants, these contributions made a significant difference to struggling families in those areas, and represent how even the largest of corporations can look after its neighbors when they are in need of assistance.
Of course, the business' approach considered the care and wellbeing of employees during Covid-19, too. "In all countries where Buzzi Unicem operates, it continued to pursue activities to counter the pandemic," confirms Joseph Lopes, Senior VP Human Resources. "One of the ways we've implemented change is through remote working, which we made extensive use of in 2021 for the administrative and sales staff, including for the purposes of reconciling individuals' work and private life."
As the fight against coronavirus continues, Buzzi Unicem USA moves forward into the second quarter of 2022 with strong sales and a positive outlook. "Last year the general growth in economic activity resulted in a positive dynamic of cement and concrete consumption," comments Nancy Krial, Senior VP and CFO. "Our sales of hydraulic binders, thanks to strong demand and to generally positive weather conditions, especially in the fourth quarter, confirmed steady progress. At present, we are vigilant on the unprecedented cost increase in energy and power and are taking any possible action to mitigate these negative factors."
A recent investment in the installation of a 10MW Solar Power System in San Antonio, which will provide up to 15 percent of carbon-free energy to the cement plant, is one way that the business is tackling energy prices in a sustainable and environmentally-responsible way.
"The current economic cycle shows some headwinds especially coming from current inflation and the continuous production and logistics cost increases; in any case we still have a cautious optimism in the resilience of our industry and have a reasonable expectation of a stable levelof cement and concrete consumption," Nancy adds.
In summing up his ambitions for the next three-to-five years, Massimo highlighted the main focus as remaining 'on continually improving our safety performance and, at the same time, completing the transition to produce the low carbon cement in all of our cement plants'.
"Again, in keeping with our commitment to the environment, we will invest time and resources to investigate products and technologies that continue to reduce our environmental footprint," concludes Daniel Rinke. "This includes measures to reduce our direct emissions of CO2, increasing the limestone content in our portland and blended cements, resulting in reduced clinker factors, and the production of high, early strength cements that also fall in line with our goals, while meeting the demands of our customers."
These goals may be ambitious, but when looking back at the achievements that Buzzi Unicem has already attained, history would dictate that this modern and forward-thinking business will reach these heights – and go even further in the future. Bold enough to transition to new cements and confident in its sustainability journey, Buzzi Unicem is setting a high standard for cement manufacturers and proving that large corporations can care not only about output – but also people, communities and the wider planet as a whole. It has a long legacy of success to build out from, and it looks set to contribute to the solid foundations of American construction for years to come.
Buzzi Unicem USA
https://www.buzziunicem.com/en/united-states-of-america
https://www.buzziunicemusa.com/
Services: Cement manufacturing