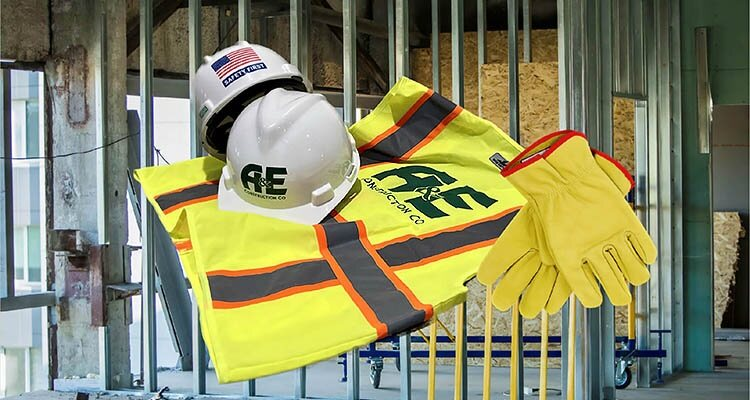 Built on his family's values, Tony Santora discusses how A&E Construction Co. has maintained its longevity 
A&E Construction Co. (A&E) is a family construction business, started by Bud Santora, and based in Delaware County, Pennsylvania. Since 1978, the business has specialized in commercial construction. The company has grown through great relationships and nurtured longevity. We hear from Tony Santora, CEO, about the success of the company, and how it has maintained its prosperity for nearly 50 years. "We have 90+ people employed with us, and many of those folks have been with us for over 20 years. A big focus for us has been making sure we only do work we can handle to ensure we get it done well. I've noticed some companies try to do everything and then fail and go out of business, but we're making sure we stay true to what we know so that we produce a good product," Tony expresses.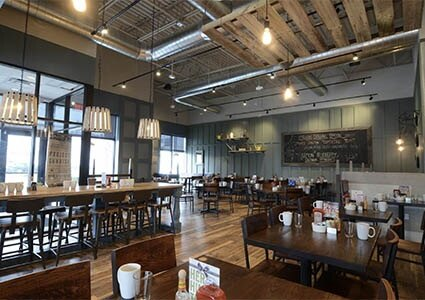 Construction has played a significant role in Tony's life, given his parents founded the company. However, he highlights that his career was not always with A&E. "I've been part of construction my entire life, obviously I was born into it," says Tony. "However, I kept venturing out when the company was too small and tried to gain some knowledge from other businesses to learn their approaches. Twenty-two years ago, my brother Bill, Chairman of A&E, grew the company to a fantastic size. Although I was with a different business and looking to start my own venture, he suggested I come back and we continue to grow A&E together. It's turned out wonderfully."
Family values
Since then, the two have worked incredibly hard to gain the reputation that A&E celebrates today. While working with owners and design professionals, A&E implements a team approach to its construction project strategy. The business is proud of its consistent project management, extensive supervision, synergy of trades and review of materials and methods as the general contractor. Furthermore, the team's unity is essential to the formation of project initiatives, such as design, budget, scheduling, and construction.
One of the unique traits on which business prides itself is maintaining its family feel while balancing organic growth. "We've tried to stay true to the ethos my parents instilled into the company, while staying in tune with those areas that can go wrong when running a family business," he expresses.
Flexible attitudes
According to Tony, the business is a firm believer in family first, and company second. "For example, I love to coach, so I sometimes take Fridays off and go support my kids in their sports games. I believe that time outside of work is important. We always reinforce the idea that our team is free to maximize time with their families, as long as they get their job done. They don't have to be in the office every day, so if they want to go coach, they absolutely can, if they login in a little bit later and make sure their work is where it should be. That's how we were raised by our parents, so that's the way we run the company."
The family approach has strengthened A&E's overall culture, which has subsequently made overcoming industry challenges far easier. "Currently, our supply chain is probably still the biggest hurdle we're trying to navigate, and the rising interest rates is also something that we're starting to see take a toll on projects. I'm sure it's no surprise that the industry is expected to experience a hit from what has happened over the last few years.
Transparent approach
"Our best approach is to just be honest with customers. I believe the more specialist equipment will take a year, or even two years to get to us. So, it's up to us to be honest when it comes to expectations. Customers are intuitive about these sorts of things, so they already know what's happening, which means there's no point in trying to mitigate the expectations."
He notes the business is also adapting well by using its initiative when it comes to product selection, and ensuring the company can save the customer as much money as possible, without compromising on quality. "As a general contractor, we're closely connected with the subcontractor community but there's always going to be turbulence with these sorts of things. Steel, for example; three years ago the material was the biggest problem in this country, and then it was timber. Timber went up by about 125 percent, then that was corrected. We are overcoming these issues by being reassuring and communicating with our customers," he said.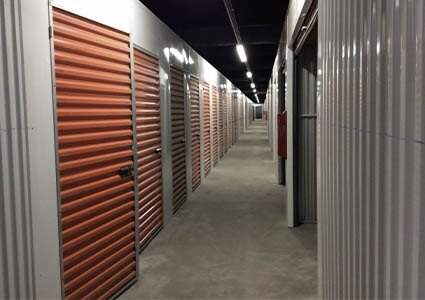 A&E's specialism expands across multiple sectors, including commercial, industrial retail, self-storage, and hospitality. The company was responsible for demolition and fit-out of a 360,000 square-foot seven-story warehouse that was about 100 years old. The business needed to implement an asbestos abatement, removal, and replacement of the first floor, new HVAC, electric, plumbing, sprinkler, roof, and security work, alongside restoration of the exterior façade, while maintaining adherence to historical building preservation requirements. The project was the largest public storage facility in the country with 3,978 units.
Another project, in a different sector, involved the construction of several new 7,200 square-foot single-story masonry urgent care medical facilities in New Jersey and Pennsylvania. The work included rough carpentry, wood trusses, drywall and ceilings, architectural woodwork, aluminum entrances, carpet, installation of cubicles, paint, plumbing, HVAC, electrical, fire, and security, and a sound and TV system installation.
A&E was also responsible for the fit-out of First Watch, a breakfast and lunch restaurant in Union Township, New Jersey. The contract required the installation of flooring with quarry tile and luxury vinyl tile. It also involved a decorative pipe rail system for storage, underground plumbing, HVAC, gas hook-up, make-up air units, an Ansul system, custom pallet and threaded rod lighting, and spiral duct work. These contracts are three of many that the business has executed, and will continue to be involved in.
Tony's outlook for the future of A&E is optimistic, and when asked what readers can expect from the business over the next five years, he gave a light-hearted nudge to his retirement. "Hopefully, in five years' time, I'll be calling in from a lovely beach to see how they're all getting on," he says, with a chuckle. "On a serious note, I expect to see slow, steady, smart growth from the company. I would also like to see the next generation coming in with the talent and determination to look after the business, but that's a little too soon to tell. Most importantly, I'd like to see the business grow, while staying true to our family-first ethos."
In closing, Tony reflects on his role and the aspects of it that make the work worthwhile. "I love hearing about how well our team is doing. When I go to a site and customers tell me about how the team has worked so hard, and they've done a great job, that for me is really rewarding. Of course, I'd be lying if I told you that there haven't been any hiccups, but when you have a great team who know how to work together to get the job done, those issues are quickly resolved, and it leaves the customer feeling well supported. Those are the moments that make me incredibly proud," he concludes.
http://www.aeconstruction.comwww.aeconstruction.com