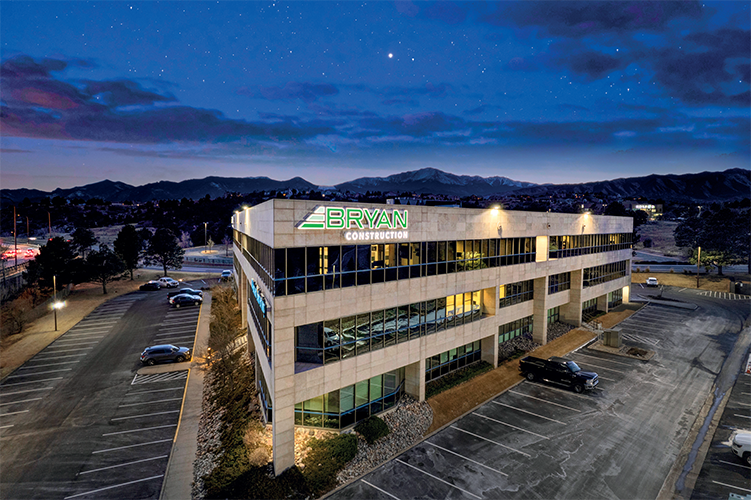 Construction across the world
A few months into what's set to be a record year, Bryan Construction discusses its work in burgeoning sectors across Colorado, and gives us the story behind its office in Istanbul
When Scott Bryan founded Bryan Construction in the early 1990s after acquiring Federal Contracting, he immediately set to work to build a premier construction company. From its base in Colorado Springs, Scott began undertaking primarily federal work for the US Army Corps of Engineers, alongside smaller commercial projects. To complement the company's steady growth, Scott opened a second office in Fort Collins in 2005, followed by a third, in Denver, seven years later.
Primarily a construction management company, Bryan Construction prides itself on a local approach to its projects. "Each of our regional offices boasts full service pre-construction departments, giving us unique familiarity with our local markets," insists Brian Burns, President of Bryan Construction. "We have 15-to-20 craft workers, which is very small for a company of our size. They will perform certain tasks that other trades don't pick up, like blocking, backing, and some hardware. The majority of our team includes our superintendents, site safety officials, quality control experts, project engineers, project managers and office support staff."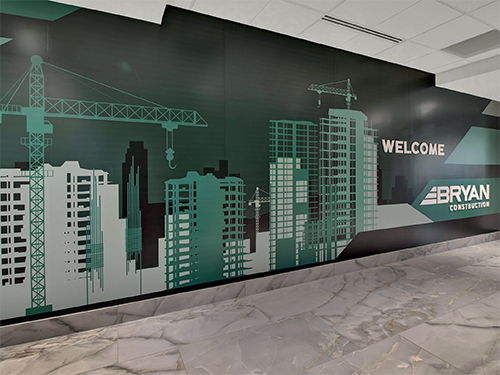 Today, the company boasts impressive revenues of $270 million per year, with a portfolio that includes work for the US Federal Government. "We are just finishing a $55m special forces training facility in New Mexico," Burns explains. "That was a fun project to undertake, comprising four different buildings all with specific components tailored to facilitate special forces training.
"Across Colorado Springs, Denver, and Fort Collins, we also have commercial construction groups working on schools," he adds. "In the former, we just finished the brand-new Carmel Middle School. As part of that, we removed the existing building on the site, and rebuilt a new one in its place. Multifamily is another growing area. In Westminster, we recently completed an age-restricted living facility for those 55 and older, partnering with a nationwide developer out of Minnesota."
Another area of intrigue for Bryan Construction is its 'facility services' field. "In Colorado Springs, a flagship project for our services group is for SRAM," Burns notes. "They design, engineer, and build components for bicycles. About ten years ago, we built their original design, engineering, and testing labs. They're now moving into a new 120,000-square-foot building, with the intention of relocating their engineering headquarters and labs into that space. It's a large project, with many unique design features. In Denver, we're also seeing the medical office building (MOB) market expand, as a result of Covid-19."
For Burns, what really sets the company apart from the competition is its breadth and diversity when it comes to construction. "Particularly on the Front Range, there aren't many companies that have offices in each of those sectors," he argues. "I don't think you would find a contractor that performs the amount of work we do in as varied a set of markets."
Turning the spotlight on its own operations, a key focus for Bryan Construction has been the recent relocation of its office in Colorado Springs. "We'd been in our previous location for about 17 years, and we'd grown to a point where, short of stacking people on top of each other, we had run completely out of space," Burns admits. "We'd already remodeled the building a couple of times, and five years ago we ended up renting some space next door, so we were working across two adjacent but separate buildings. That wasn't ideal.
"When this new building became available, we came to see it, and it immediately checked all the boxes," he recalls. "The building itself gives us room not only to get everyone back together, but also provides some room for expansion. As a highly visible building right off the interstate, it's also been beneficial for our brand recognition."
With the building providing somewhat of a blank canvas, the new office space has been designed and built with Bryan Construction's specific needs in mind. "It's a high-tech space, offering everything needed to hold meetings, prepare our marketing proposals, or close out bids," Burns elaborates. "We also have a lot of collaboration space for the teams to get together and talk, which we didn't have before. It doesn't look like your typical construction office. There's a large reception area, with some phenomenal views for people to enjoy. It's a sign of our growth, and a project we're really pleased with."
The arrival of Covid-19 is another factor that has given shape to the company's new workspace. "Living through that for the last couple of years has changed how we conceive of our working environment," Burns explains. "Everyone has enough space to be at least six feet apart, if not further. In our cubicle design, we've also moved away from the current trend of low, collaborative spaces, in favor of taller panels that create privacy and allow people to work without fear of exposure.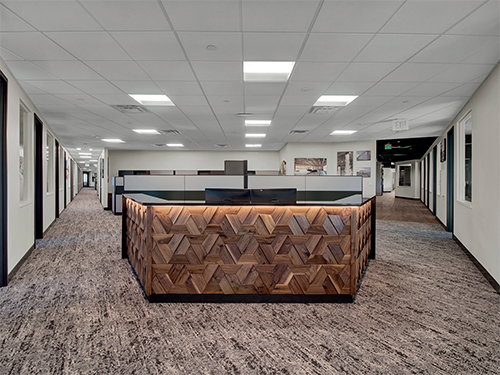 "During Covid-19, we were considered an essential business, so we never shut down completely," he continues. "With that came other challenges, however. In the field, we tried to keep our workers safe by distancing them, implementing hand sanitizing stations, and mandating masks. Within the office, we went through a couple of different variations of protocols depending on the situation. When we did have to close, we had to grapple with the challenge of working remotely. How are we going to deal with the mail? Who's going to take phone calls? Those were some of the issues we had to consider. Our staff worked shifts during certain periods, with separate teams assigned different days in the office as we looked to reduce capacity."
Despite a push across several industries to make remote working a permanent fixture, Burns remains vocal about the value of face-to-face interaction. "For some industries, it works fine," he concedes. "But for us, it really doesn't. We need our teams to be together, to collaborate, and we believe that's important for our culture, and for that reason, we've strongly encouraged people to come back.
"Of course, we still accommodate our employees when they have issues or concerns, but approximately 95 percent have now returned," Burns says. "You read and hear about this huge abundance of office space that is set to go on the market, because companies aren't going to need as much space as they had. From our end, we think that trend is likely to reverse. We've seen first-hand how people want to come together in the office, and to engage with their co-workers in the real world."
Despite Bryan Construction's long history of work within the Colorado area, not all its projects take place on US soil. Thanks to its long-running partnership with the US Army Corps of Engineers, the company has an international portfolio, having undertaken work in locations as far afield as Eastern Europe and Afghanistan. It's a relationship that's left a clear imprint on Bryan Construction, in the shape of a fourth office, situated in Istanbul, Turkey.
"The Army Corps Engineers approached us in 2009, identifying companies who could complete work in the Middle East," Burns notes. "At that time, the US was in the middle of a little depression, and our domestic federal work wasn't what it needed to be. So, we decided to launch a joint venture with Turkish firm 77 Construction. Through that enterprise, we were able to compete on several Multiple Award Task Order Contracts (MATOCs) in the region.
"To the partnership, we bring all the expertise of the Army Corps of Engineers, along with the project management, oversight, and the quality control capabilities that these jobs require," he goes on. "We started bidding on MATOCs, with success. We built some barracks at Bagram Air Force Base, we worked on the Dahla Dam in Kandahar, Afghanistan, and we're just finishing up a troop deployment center in Romania. It's been a fantastic relationship with 77, and one we hope to continue as new opportunities emerge."
Atop this foundation of global success, the future for Bryan Construction looks bright. "We had a record year in 2021, and 2022 is shaping up to be even bigger," Burns reflects. "We have a whole host of new projects in the pipeline, and our backlog is as strong as it's ever been. We think the medical market is going to continue to grow, and we believe the same will be true of schools.
"The biggest risks to construction right now are two things," he concludes. "Supply chain issues continue to affect our industry, with the shortage of chips for mechanical equipment and light fixtures, but also raw materials from overseas. The second issue is inflation. If the cost of construction continues to rise like we're seeing now, projects that are deemed unviable are going to be cancelled. The situation in Ukraine is likely to affect that, and it's one we'll continue to monitor. For us, the plan is continual improvement at what we're doing, to keep providing our customers with the service they deserve, and to deliver a great product."
Bryan Construction
www.bryanconstruction.com
Services: Government, commercial and multi-family construction