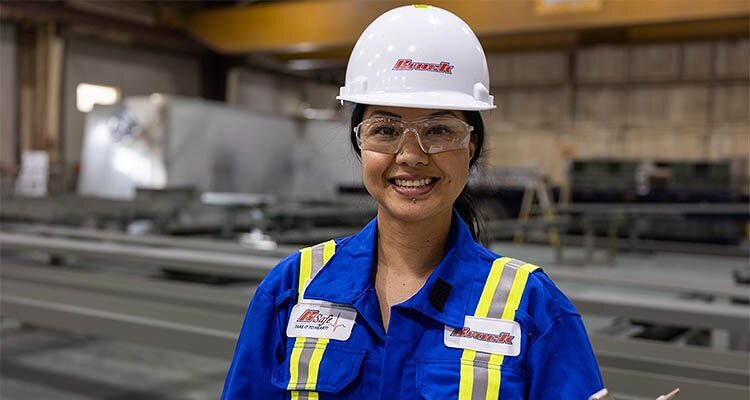 Brock Canada is reaching new heights through strategic partnerships 
Brock Canada, formerly known as Steeplejack Ltd., – a subsidiary of The Brock Group – has been a prominent player in providing multi-craft support services throughout the Canadian market for over 50 years. The company offers a comprehensive services portfolio that includes industrial scaffolding, insulation, protective coatings, abatement, rope access, and fireproofing that are actively marketed to the petrochemical, oil and gas, power generation, manufacturing, and other heavy industrial complexes. Since its establishment in 1947, Brock has built a reputation of delivering the highest quality services; on time and on budget, while prioritizing safety at every jobsite.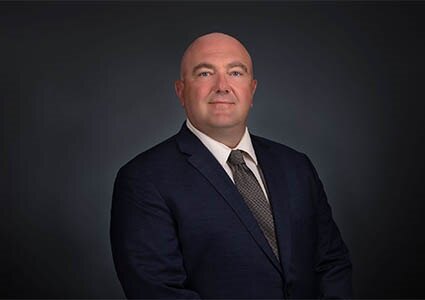 Joe Brickner, President of Brock Canada, as well as Chairman of the Board & President of Soogadin, provides deeper insights into the company's history and vision. "Having been involved with this business for over 30 years, I started out as a carpenter and through hard work, perseverance, and experience in all aspects of the business, I now oversee the entire operation here in Canada. During the time that we operated as Steeplejack, we experienced unprecedented growth, which made us an attractive acquisition target. This led to various ownership changes and ultimately to us being acquired by The Brock Group in 2007. Since becoming Brock Canada, we have experienced even greater growth in Canada than any other time in our history. I attribute this to being part of a much larger and powerful organization that makes the resources we need available. With our focus on service and geographical expansion, Brock Canada acquired Chinook Scaffolding Systems; expanding our service profiles into new markets throughout Canada. Today, The Brock Group is a $1.5 billion dollar company with over 11,000 employees providing multi-craft services to the industrial and commercial sectors throughout the USA and Canada.
"Our storied history was built on the combined contributions from thousands of hardworking and talented employees. These employees helped us develop best in class business processes and procedures and a stellar reputation. Top amongst our processes is our Bsafe safety culture. This is something that is part of all our employees' daily lives. Bsafe is built on a mindset of caring and respect for each other and remains a top daily priority for our employees in the office and on the jobsite. The result is that we consistently maintain a best in industry TRIR (currently 0.10)."
Customer first
A provider of general maintenance and construction solutions, Brock Canada's bespoke solutions are structured specifically to each customer; knowing that there is no one-size-fits-all solution. "As a result, we follow a customer-first approach that ensures we build out an offer based on the customer's wishes and the site's unique demands, as well as introduce processes and procedures that have proven to be successful and beneficial to our other customers. Our approach emphasizes execution excellence through cost and schedule certainty and is based on our unique combination of safety, service excellence, long‐term customer alignment, resource depth, first-pass quality, and innovation.
"We understand that the world keeps changing – sometimes in very unexpected ways. To better mitigate the changes and uncertainty at the jobsite, Brock Canada has developed FieldForce™ – our proprietary project process system designed to capture all labor, equipment, and materials aspects associated with any activity at a customer site. The application links to our Enterprise Resource Program (ERP) to ensure contract compliance and track job costs and productivity. FieldForce™ provides our customers with a digital dashboard that reflects real-time data so that they can get an accurate picture of what's happening across their site; allowing them to implement changes that could improve the efficiency of the project or react to possible productivity issues tied to inclement weather or other factors. FieldForce™ is just one example of how Brock Canada embraces innovation to deliver our customers the best possible results.
"Once we've established our go-forward agreement with the customer, we then build out our communication plan to ensure that every touch point in the process is on the same page. We want our people to really understand the goals of our customers. We ask ourselves how we align with those goals and how we can help our clients achieve them. Brock Canada has been around for 50 plus years, so we have a great depth of knowledge and experience that we can draw upon. But most importantly we have assets. The asset base we have across North America is deep and we have hundreds of subject matter experts throughout the crafts. Our strength is in the soft crafts; however, if a customer has a special need, we try to accommodate them. We offer a variety of labor options, where we are quite nimble and pride ourselves on that and our ability to recruit good people, thanks to our strong recruiting and management teams. Collectively, these factors make Brock Canada appealing to our customers because they establish us as effective problem solvers."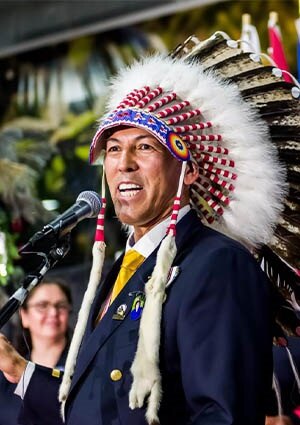 Community commitment
Any successful business will tell you that the secret to success will strongly be driven by employees, but also by strategic alliances. To that end, over the last six years, Brock Canada has been focusing on Canada's indigenous community. "We have always strived to give back to the communities in which we work as many of our own employees come from those communities. So, focusing on the indigenous communities was a natural path to take. To date, Brock Canada has established many alliances with indigenous groups that help to bring valuable resources to these groups, while meeting the needs of the growing industries in Western Canada. One of these alliances resulted in the formation of a partnership in 2018 between the Fort McKay First Nation and Brock Canada called Soogadin. The partnership is 51 percent owned by Fort McKay First Nation, and 49 percent by Brock Canada.
"The partnerships have not only fostered positive relationships but have also delivered significant revenue back to the communities and brought about progressive change in workforce diversity. Through our Soogadin subsidiary, we are already the largest indigenous soft craft services provider in Canada, however, we aspire to be the largest overall indigenous employer in Canada. It may sound like a lofty goal, but we're making headway to get there. When we started down this path, Soogadin had no employees, now, we maintain approximately 590 during peak time; of which 113 are of indigenous descent. That's a massive accomplishment of which we are proud.
"Our indigenous strategy is not currently a very common practice throughout Canada, but we hope it will be in the future. It's starting to become more of a focus for some companies to bring in indigenous communities to support their projects. But their practice is far from the model of building a company like Soogadin that is structured as a limited partnership with First Nation peoples. The willingness to involve indigenous groups varies depending on where you are in Canada. Most are moving in the right direction, but I'd say we are a little ahead of the game, because of the connection to the communities in which we work, the industry growth, and our customers' desire to work with businesses focused on more diversity and inclusiveness amongst their workforces. Our efforts have paid off – today, Soogadin is known as the largest indigenous scaffolding, insulation, and fireproofing provider in Canada."
Safety as a priority
Safety should be the starting point for everything that is done. Brock Canada ensures safety protocols are followed and is dedicated to maintaining a safe work environment, both for employees and clients. "Our safety culture of BSafe, encompasses all our programs and is a critical component. Our biggest asset is our people, so their safety is our priority. It's not by luck that we have industry leading results, it's by focusing on good programs and making sure everybody gets home safely, every day. Our safety culture is embedded and filters down from the senior leadership team."
Brock Canada has been successful in a very competitive market thanks to the long history in the business that allowed it to build out best in industry processes and procedures, a safety culture second to none, maintaining a leadership team built of subject matter experts in the services offered and training employees to be so as well. Coupling that with powerful strategic partnerships with indigenous communities and prioritizing safety and innovative solutions, Brock Canada continues to thrive while upholding its commitment to social responsibility and sustainable growth. The company's success has solidified its position as a leading provider of industrial services in Canada and North America.