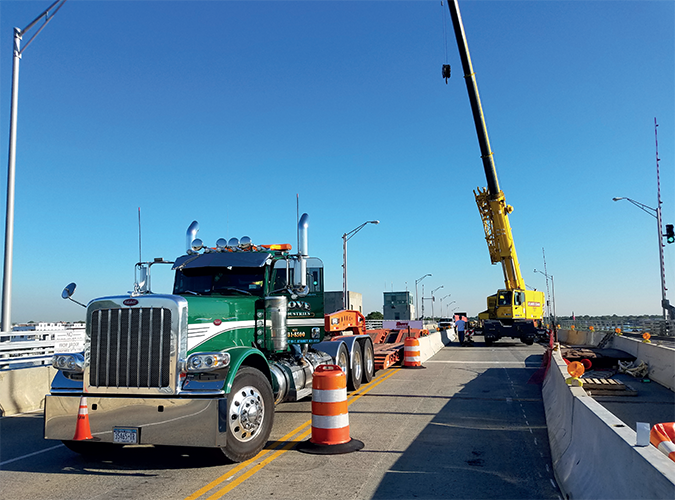 Weathering the storm
Best-in-class practices take years to refine, and Bove Industries is a company that has indeed taken great care over the past three decades to ensure its services to the construction industry are of the highest standards
Despite the challenges of the pandemic, Bove Industries, Inc. (Bove) has grown continuously since its founding in 1984, with its most successful year happening in 2020. Now, the heavy-civil contracting firm boasts an encouraging backlog and an optimistic outlook that is helping it continue to excel. Ralph Lapadula Jr, the Executive Vice President, accompanied by Thomas Gliganic, the company's Senior Project Manager, discuss how Bove has refined its best practices to support the construction industry.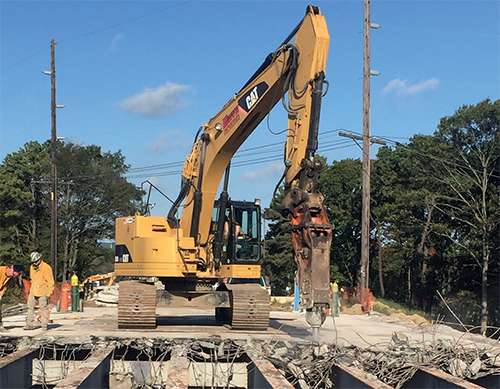 Our conversation begins with Thomas' thoughts on how the company is contributing to the development of the New York Metropolitan area, where the business is based, while remaining determined to overcome market turbulence. "The design build market is getting larger and larger, and we recognize how that method of project delivery is becoming more important. The NY metropolitan area provides a strong market for infrastructure related to the coastal environment and including recovering from Super Storm Sandy. Climate change is also driving an increased demand for coastal resiliency projects. We are currently involved in a large coastal infrastructure protection project in Long Beach as we speak," he says.
Expanding further on that, Thomas highlights additional contracts in which these beach replenishment and hardening projects are becoming paramount to the development of the communities and cities adjacent to the shorelines. "Recent projects that were consistent with this type of work were our Ocean Parkway and Smith Point contracts that were completed within the last ten years. Our Ocean Parkway project was a $37 million job that we and our partners completed in four months and required us to move one million yards of sand that was dredged from a nearby inlets and stockpiled on shore for us to re-handle and create a natural barrier along the shoreline to prevent future erosion due to inclement weather. As recently as 15 years ago, there is no way we could have assumed that such projects would be possible, and yet today they are becoming a major source of revenue for us," he notes.
Maintaining his thoughts on the company's diversity into new sectors, Ralph continues to share with us; "Bove's experience in highway and bridge rehabilitation work has enabled us to enter into emergency repair contracts with several State and City Municipalities. The nature of this work requires us to be able to respond quickly to a variety of repair work on these contracts; these services range from replacing damaged or deteriorated steel bridge members, to performing structural concrete repairs to existing roadways, bridges, and relieving platforms throughout NYC and Long Island." He goes on to say; "Another example – is population growth occurring in the suburbs. The exodus from urban cities has surpassed the sanitary infrastructure that was in place for many of the households and businesses, which were designed utilizing septic systems instead of sewage treatment systems. This has resulted in some environmental problems on Long Island, such as algae blooms and the nitrification of the water ways. Suffolk County recognized this, and they have set up a dedicated fund for upgrading the existing sanitary sewer systems throughout the county. This has resulted in the creation of a new sewer district in Suffolk County, and the ultimate award to us and our joint venture partner to construct a $56 million new Sewer Treatment plant and several Low-Pressure sewer main contracts."
Bove continues to maintain its grass roots in the private work sector. The company is exploring potential opportunities associated with the planned expansion of New York's JFK Airport. This 9.5 billion dollar 'Mega Project' is part of the Port Authority's 2050 Plan which includes the reconstruction of Terminals 1 and 6 and the creation of a streamlined airport roadway network. This project is intended to reinvent JFK as a world class modern, and sustainable airport. Bove also continues to partner with private developers to meet their infrastructure needs.
Having been providing services in a number of sectors for over three decades, Bove has developed the expertise and skillset to provide quality work to many different markets. "If the bridge market is active or the highway and/or utility markets become more attractive, we can pivot and become very competitive in this ever changing industry. That is due to the diversity of our firm." Ralph shares with us.
Working in a radius of 60 miles of its main office requires a dedicated and talented management team. According to Ralph, the culture at Bove has changed tremendously in an effort to adapt to the impact of Covid-19. "During 2020, we went into lockdown, and yet we were very successful in the fact that we were able to transition much of our project teams to work remotely. Our entire estimating department and project management team while working remotely, were able to maintain or even exceed the ability to manage their projects and provide detailed estimates to our clients. Again, if this had happened a couple of years ago, there would be no way we would have had the means to support this level of transition."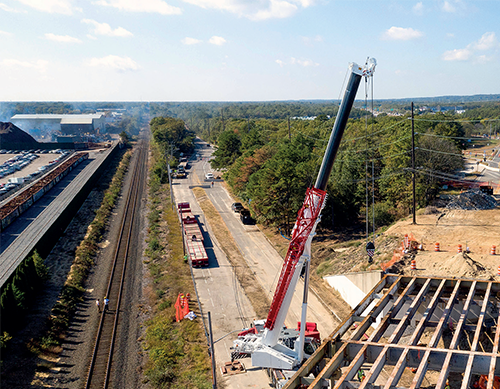 Fortunately, when many markets were forced to shut down as a result of the pandemic, Bove's line of work in regional critical infrastructure was considered essential, and remained up and running, in spite of industry obstacles. "We were expected to continue working, which meant that the office had to stay open. However, one challenge we faced was the scarcity of personal hygiene protection at that time. We couldn't get PPE, sanitizer, or even toilet paper, but I am pleased to share that our people were extremely resourceful. We set up hand washing stations at our job sites with hot and cold running water, which is not always possible. So, the big take away for me was that our people were incredibly innovative, and that is one of the things that got us through the pandemic," Thomas expresses.
Now, with the height of the pandemic behind us, Thomas and Ralph share details of recent in-house additions that have helped to capitalize on the company's efficiency, as well as exciting new developments in the pipeline. "Owing to the amount of work we have completed and the increased volume of work in the NYC Metropolitan area, we found it necessary to open up a regional office in New York City. So that our administrative staff and project teams could have modern work space in close proximity to the various project sites, we have just extended our Whitestone, NY office and we are moving to a new facility in College Point in April 2022. This office is twice the size of the Whitestone office. As far as field of expertise is concerned, we have been in the bridge construction and rehab sector for about eight years. I believe this will be an area that we can continue to be successful in due to the recent passage of the federal Infrastructure bill," Ralph explains.
"The focus in 2022 is to manage the work we have on our books currently. We are starting about seven new jobs at once in 2022. That being the case, our focus for the first six months is to hone in on successful completion strategies while simultaneously continuing to bid on new work. This is important because the timeline from when you bid a job to when its awarded and you physically put a shovel in the ground can take up to 12 months; hence the reason we are already looking towards 2023," he adds.
"In order to maintain our current level of sales revenue, we have to keep bidding – the work never ends, which is why we have to ensure that we are ahead of our competition in terms of scoping out projects. Thomas is forecasting the next 12 months, while our operations side is focusing on the present. And by bringing those two segments together, that is how I believe we will remain successful well into the future. We are continuously keeping the wheels turning and looking to the future for ways to keep Bove a successful contractor," explains Ralph.
In conclusion, Ralph and Thomas express that the legacy Bove wants to instill into the construction industry is one of high-quality work, as the business continues to grow and thrive. "We want to maintain the excellent standard of work that we have been doing for the last 37 years, and grow the company in a steady and controlled fashion. If we can maintain a five-to-ten percent growth rate each year, then I truly believe that Bove Industries will remain one of the leading businesses in the construction sector," Ralph concludes.
Bove Industries, Inc.
www.boveindustries.com
Services: Contracting firm