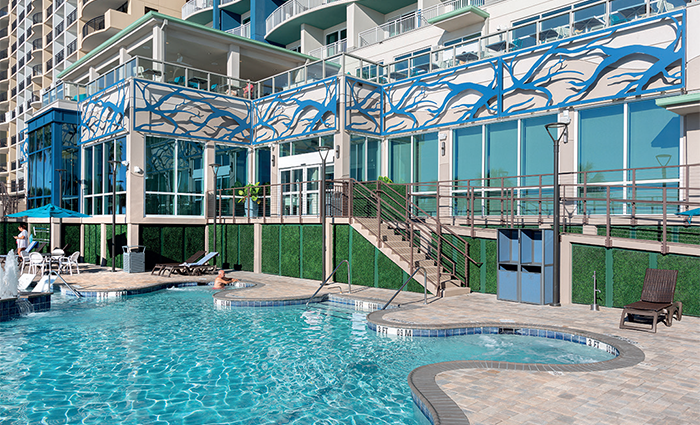 As Dargan enters its seventh decade of operations, both President and Executive VP talk past, present and future
This year we will be celebrating our 70th anniversary," opens Harold G. Cushman III, President of Dargan Construction (Dargan). "My father joined the company in 1955, shortly after it was founded by Mr. Archie Dargan Jr. The first decade's operations were primarily focused around residential work, but the business' direction quickly changed towards commercial projects. Dargan soon became well-known for its prevalence in the construction of hotels along South Carolina's Grand Strand, in the Myrtle Beach area. We also built universities, hospitals and office buildings, however, our specialty seems to truly lie within the hospitality industry, specifically surrounding resort and brand-hotel-type work."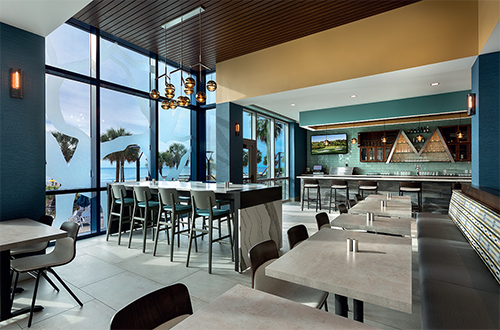 In the early 2000s, the business capitalized on the trend of condominium-style structures, with its revenues during the era reaching around $150 million annually. Its more recently completed projects align closer to the LS3P designed dual-branded Marriott Springhill Suites and Courtyard Hotel in Myrtle Beach. Project Superintendent, Dan Kunkle, and Project Manager, Grayson Stoneman, describe this oceanfront property as 230 rooms evenly divided between Courtyard by Marriott and Springhill Suites across 25 levels, with two floors committed to amenities, a lobby, and a large pool complex. The finished structure stands at 274 feet tall and consists of 1250 tons of reinforcing steel, 14,400 cubic yards of concrete, and employed around 500 workers during its construction. The two smaller buildings that were demolished for the dual-branded Marriott's creation were actually built by Dargan back in the 1970s.
"We are based in Myrtle Beach and have been in the same location since Mr. Dargan founded the company," explains Brice Harry, Executive Vice-President and Chief Operations Officer. "The company is still family-owned, and our core management team is made up of approximately 25 people. Our total workforce fluctuates in accordance with our volume of projects, but between 60 and 100 is our operational norm. We're small in size but big in our skillset, meaning we're capable of tackling large volume projects up to $150 million.
"Regardless of COVID, we have remained strong," he continues. "A lot of businesses were able to retreat and work from the safety of home, but in construction we had to be creative to keep our projects on schedule, while being mindful of budget constraints. We broke ground on a $48 million, 25-floor oceanfront structure at the height of the pandemic, an endeavor that we considered to be a flagship project in the Myrtle Beach market. Through good management and strong working partnerships with our subcontractors and suppliers, as well as an understanding client who appreciated everything we were working through, we were able to deliver the final product under the contractual obligations.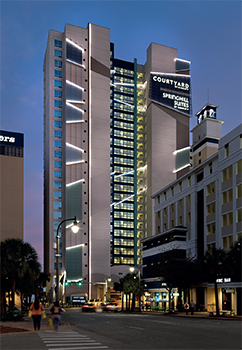 "Supply chain relationships are important at the best of times, but even more so during crises. We pride ourselves on always bringing the right team to the table, and benefit from the long-standing relationships we have built with quality subcontractors and suppliers. As a general contractor we do self-perform some elements of the work, but by and large, we rely heavily on our highly skilled supporting teams. They are critical to our continued success, and we are proud to say we have long relationships with all of our major subcontractors."
Constructing communities
From its establishment in the 1950s, Dargan has always prioritized partnering with local and regional organizations to give back to its surrounding communities. In 2001, the Dargan Foundation was founded to further these efforts. The Foundation's initial purpose of disbursing a portion of the company's earnings to charities and non-profits is still going strong today. Local charities and even national organizations such as the Salvation Army, United Way and the Boy Scouts of America, have benefitted thus far, along with a range of healthcare foundations and children's homes. This essence of community and family resides inside the walls of Dargan. In fact, other than its implementation of state-of-the-art technology, Brice cites the company's working culture to be the key factor that sets it apart from the competition. "Our management structure here, which starts with preconstruction and contract award, and carries through to the finished structure, is what I feel sets us apart. Our staff turnover is extremely low, our people generally have a long tenure working for the company and our field supervision is incredibly experienced and well-seasoned. This is what gives us an edge on our peers and helps us to keep our contract delivery commitments."
With so many crucial boxes ticked, the future of Dargan looks promising. Harold expands: "There are several brand-hotel projects that we're looking at along the Grand Stand. The area as a whole is looking pretty good. Planning for the future is probably both our biggest challenge and greatest opportunity. We've got a solid geographical reach that we're very comfortable operating in, which includes the eastern portions of North and South Carolina. "The future right now feels good," agrees Brice. "We have some quality work underway and going forwards, I'd say that continuity of the company as a whole is our main focus. We're not trying to change the culture or our approach to work, we just want to carry it into the future by recruiting a younger side to the team to hold the torch for the upcoming journey."
www.darganconstruction.com
All images by Matt Silk Photography