Concrete values
A full-service asphalt, concrete and drainage contractor on a major growth and development trajectory, Advanced Pavement Group has become the premier provider of pavement installation and maintenance throughout the north-east and mid-Atlantic United States
In 2016, private equity firm Dubin Clark set out to build a large regional asphalt, concrete, and drainage hard surface company in the north-east of the United States. Four years later, it would be safe to say that the firm has achieved its goal and more. Employing over 200 members of staff and turning over more than $50 million a year, Advanced Pavement Group (APG) combines industry-leading technology with decades of expertise to provide its customers with intelligent, functional, and effective solutions in areas such as asphalt milling, paving, concrete masonry, pavement maintenance, hardscaping, excavation, and drainage. For CEO Joseph J.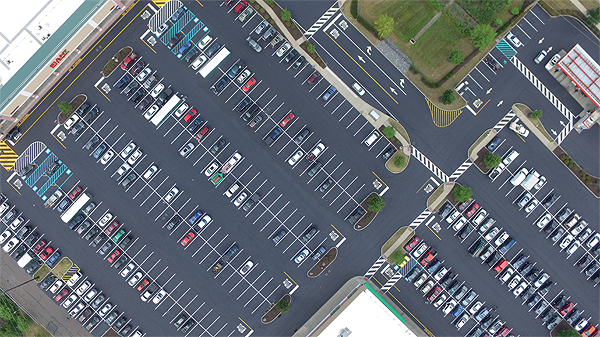 Tinney, Jr., mapping the company's path to success has been straightforward. "Our aim has always been to be the best," he declares. "We want to be the logical choice for customers in the pavement installation and maintenance market, and we do this by ensuring that we deliver on our promises. We communicate and over communicate with our customers so they have a sense of comfort, which helps to encourage strong relationships and repeat business. It's pretty simple really."
Built through a series of acquisitions between 2016 and 2020, APG benefits from the skills and experience obtained from a number of businesses with a reputation for quality and success in the north-east. Powerhouse Paving, Supreme Metro, Richards Paving, Easmunt Paving and Molloy Paving were all purchased over the four-year period as Dubin Clark searched for pockets of opportunity that could be amalgamated into the new business under the APG umbrella.
"As those companies were acquired, we cobranded them for a short period of time and then converted them to the Advanced Pavement Group branding," Joseph J. Tinney, Jr. says. "While those brands had great local marketing, they really didn't have any regional brand presence. Our target market includes companies like CB Richard Ellis and large landholders, which requires us to have a uniformity of people and process. Our clients want us to identify as a brand, not a federation of acquisitions.
"Under the Advanced Pavement brand, we serve a number of sectors, including retail, commercial, homeowner associations, educational institutions, healthcare, and hospitality. For customers like housing associations, APG often works on multi-
family residential units like townhouses and apartments, but we are predominantly focused on the commercial market where we handle properties like malls and restaurants, and institutional practice where we service schools and colleges. Those markets tend to have requirements that we can fulfill in terms of asphalt or hard services, ADA ramps, pothole repair, crack sealing, sealcoating, and line striping."
Embracing technology
One of APG's most recent projects involved large-scale reconstruction and maintenance work at the Long Island Marriott in New York. A hotel with over 600 rooms, the Marriott hired the firm to perform a variety of services including concrete repair, drainage restoration, repaving, and line striping. As well as ongoing concrete and asphalt replacement projects at New Jersey's Heller Industrial Park, APG is a regular service provider for a host of municipal developments in suburban Philadelphia. A contractor of choice for some of America's largest corporations, in the Spring of 2020 APG remodified striping outside more than 100 Kohls Department Stores, creating pick-up areas for customers during the Covid-19 pandemic. Though flexibility helps the company operate across a wide range of markets, Joseph J. Tinney,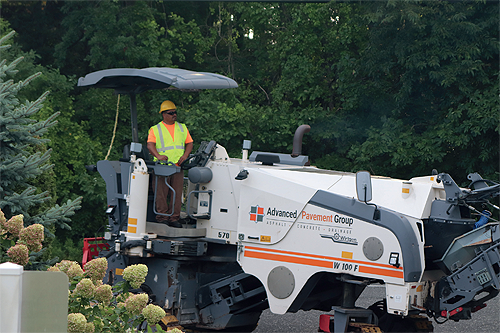 Jr. suggests that it is technology that differentiates APG from its competition. "Think about it this way," he begins, "we are taking a fairly fragmented, small business marketplace and creating a large organization and to do so, it requires a significant amount of technology upgrade. Typically, companies of the size we have acquired do not have a CRM with the sophistication of Salesforce, which is what we have. Characteristically, these companies don't have the estimating tools from HCSS or Heavybid, which are packages we've implemented throughout the company. We've also put in an ERP system, but this is all only one small piece of the puzzle.
"The second way we're using technology to create value is through customer facing applications. We serve a lot of property managers and the average age of that role is dropping significantly. Their utilization of technology to communicate a lot of work orders, approve work orders, take proposals, and approve proposals is evolving quickly, so we've adjusted our technology platform and customers can now do everything they need to do through their phones. Though a lot of the technology we use is tried and trusted, some of the things we're going to roll out in the next 60 to 90 days are very unique to our company."
More than just a profit-driven organization, Advanced Pavement Group is keenly aware of its social responsibilities and has always been committed to initiatives that stand to impact a greater good. In the last few years, APG has forged a partnership with America's Grow-
a-Row, a charity that plants, picks, rescues, and delivers fresh food to food banks and those in need. Determined to contribute not only financially but also with the company's time and talents, APG volunteered its services in May 2019 to help improve the drainage and road surfaces at Grow-a-Row's farm facility in Pittstown, New Jersey. APG's volunteering work and community outreach is just one element of the company's diverse and embedded culture of care, and acts as clear evidence of the firm's strong ethical foundation. World-class behavior
"What we've tried to do at Advanced Pavement Group is instill the right kind of culture in our workforce," Joseph J. Tinney, Jr. states. "We call it 'getting the right people on the bus'. It starts by hiring people with a technical background and the agility to be able to use the advanced technology we're putting in place. We need them to be thinking about the process and continuous improvement. On top of that, we're utilizing metrics to run the business. We're trying to build a transparent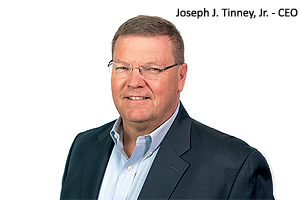 culture of performance and we want to improve in areas like final cost to estimate discrepancies, overtime management, and driving rework to zero. Most importantly, we have built a safety culture where we are leveraging observational safety performance versus managing accidents. "In summary, what we're really trying to do at APG is take a formerly unsophisticated collection of companies and create what we would call academy-class or world-class behavior. It's not just making a dollar; it's how you make that dollar. In terms of ethics and culture, we are striving to take a fairly small company and make it act like a large enterprise with the values of someone like Google."
Despite experiencing significant disruption during the early parts of the Covid-19 pandemic, Joseph J. Tinney, Jr.feels that APG has already re-established itself and is in a strong position to make the second half of 2020 a success. In fact, rather than suffering a slump following the pandemic, Joseph J. Tinney, Jr. suggests that APG already has a number of potential contracts on the table. "At this moment in time, we have the largest backlog in our history," he reveals. "Now it is just a matter of having the customers allow us in to perform work. We're very excited to get back on track and we're bullish on the future of this company. As always, we are focused on providing high-quality solutions for our customers and we appreciate those that continue to trust us and stick by us."
Advanced Pavement Group
www.advancedpavementgroup.com
Services: Pavement installation and maintenance