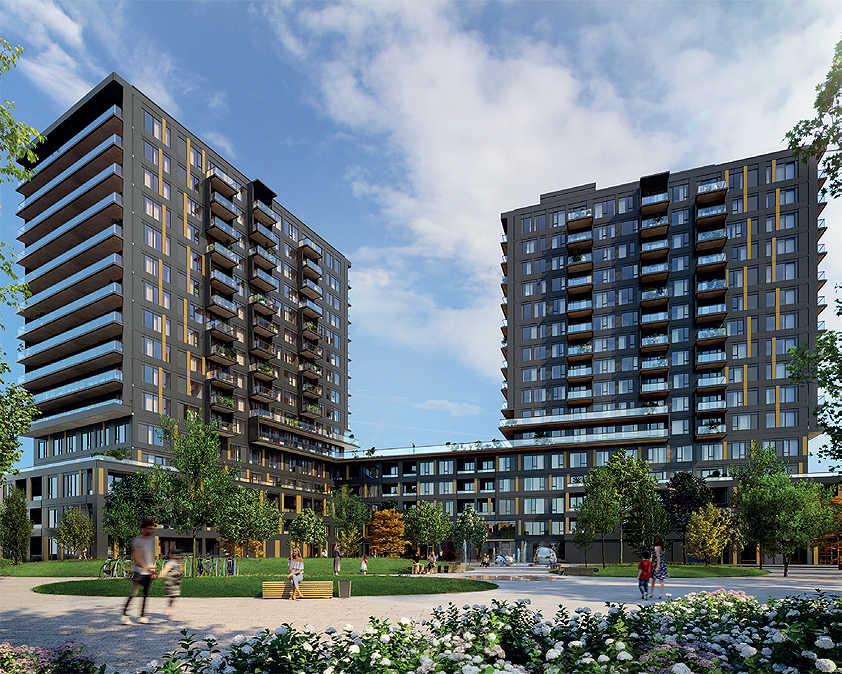 Rising high
On a mission to become a global leader, Adi Development Group is a Canadian real estate investment and development company on the rise
Active in all areas of real estate development – from investment to planning, design, building and management – Adi Development Group (Adi) is delivering higher standards, one community at a time. Founded by brothers Tariq and Saud Adi, the company has been creating forward-thinking, sustainable residential and commercial properties in the Greater Toronto Area (GTA) since 2007. Ranked at number ten on Canada's Top Growing Companies list in 2019, Adi is now recognized as one of the fastest growing real estate developers in the GTA.
"Adi Development started organically," CEO and President Tariq Adi reveals. "It was two guys with a passion for real estate and we spotted an opportunity in a suburban GTA market that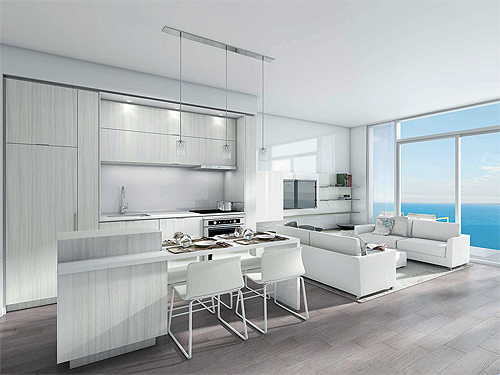 was a bit lacking when it came to design and high rise or condominium living. Initially, we set out to build one site and now, over $2 billion in development later, we are building a whole organization.
"What was once just Saud and myself is now over 150 people across multiple sectors of our company, including Adi Development, Adi Construction Management, and our high-rise formwork business," Tariq continues. "We do everything from site acquisitions, to taking a parcel through the entitlement process, to closing out construction and delivering a home to the ultimate customer – the homeowner. It truly is full-scale development."
Along with its ability to provide a complete service from beginning to end, Adi's success has been greatly influenced by the company's commitment to its customers. While product quality will always be important, Tariq believes that creating a world class experience for clients can be a major differentiator in the real estate development market.
"Our obsession with our customers is what sets us apart," Tariq declares. "A lot of development companies are more internally focused. They might deliver good quality products, but I don't think too many of them are actually focusing on the client – it's more about making a return.
"Conversely, everything we do starts with the customer and we work backwards from there. We ask questions like: Who is the customer? What is their demographic? How are they going to use the space? How are they living? These ideas guide every one of our projects. We don't really pay attention to our competitors. We tend to focus externally on our clients and finding solutions to their challenges."
Strict protocols
Dealing predominantly in mid-rise and high-rise properties, Adi's latest projects include Nautique Lakefront Residences, a condominium development on Burlington, Ontario's vibrant waterfront, and Stationwest, a community of modern, open-concept townhomes within walking distance of Aldershot Go station. Most recently, the company has been concentrating on the launch of Realm, a community of modern condos and townhouses in Burlington's Alton Village.
"Realm is a brand-new development, with 601 units spread across two 16-story buildings, two mid-rise properties and townhomes," Tariq states. "We are launching that fairly soon and it will be under construction later this year.
"We also have a site on 135 Portland Street in downtown Toronto, which is yet to be branded. It's going to be a boutique condo building in King West's Fashion District. That will launch for sale and break ground later this year and we are super excited about it."
Adi's new Realm and Portland Street projects arrive on the back of 30 per cent growth for the business in 2020, despite the obstacles presented by the Covid-19 pandemic. Deemed an essential service in Ontario, the company was able to continue building homes and offices throughout the crisis.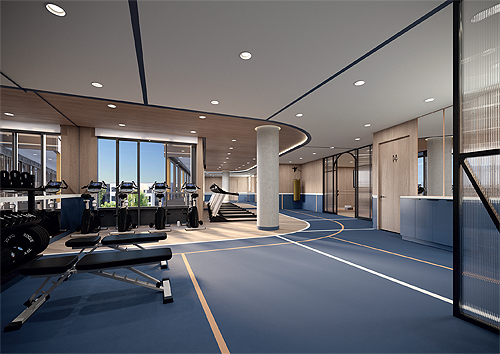 "At one point, we had 400 workers on one of our sites, which meant we had to implement strict protocols regarding site screening, daily line-ups, check-ins, temperature control, sanitation and sanitizer stations," Tariq reports. "It was tough, but the local union sent us a message acknowledging that we were doing a fantastic job protecting our workers on-site. Safety was our number one priority and remains so today.
"From a growth perspective, we actually hired more staff during Covid and increased pay for our front-line employees as a show of appreciation. We are lucky to have extremely passionate people in this business that care about our customers and that love what they do. During the pandemic, Saud and I actually went down to our construction sites and spent lots of time with our employees to show them our gratitude. They are constantly learning and always looking for ways to improve and it's been a pleasure to deal with every single one of them."
Green principles
Since the company was established, a number of core values have run through every one of Adi Development's projects – most prominently, innovation. For instance, regarding the former, the company's latest developments incorporate some of the industry's newest and most cutting-edge technology. Valera and Realm, for example, will be branded as 'smart communities' and benefit from Adi's Home+ building technology.
"Our smart communities consist of future-proof buildings with an interconnected spine, as opposed to separately wired units," Tariq explains. "Entire buildings operate off a backbone network, which allows for features like keyless door entry and wall pads that connect to an app on your phone and enable remote use of smart appliances. These smart communities are still in the infancy stage at present and there are a lot of products and services we will look to add in the future. The possibilities for this kind of technology are endless."
In the years ahead, Tariq expects Adi Development's technological capabilities to help the company achieve its long-term sustainability goals. Supported by Adi Capital Partners, the developer's investment arm, Adi Development continues to drive forward a strong program of environmental, social and corporate governance through community-driven activities and green practices.
"I am a big fan of David Attenborough and his ideas on our planet," Tariq asserts. "In line with his ideas, we are very conscious of how interconnected our entire eco-system is and how, when we cut one tree, it can destroy a species and affect the rest of the planet.
"Buildings are the number one polluter in our modern world, so as responsible developers we are always looking for ways to reduce that carbon footprint. At the end of the day, I think people feel better when they live in a clean building with low emissions and low volatile organic compound usage. All those things contribute to the wellbeing of residents and customers, so it's a win-win that we will create more often in the future."
Enhancing communities
Believers in comprehensive long-term planning, Tariq and his team are already looking a decade into the future, when they hope Adi Development Group will be closer to solidifying its position as a global leader in the operation and development of real estate. Using major organizations like Walmart, Netflix, Amazon, Tesla and Toyota as inspiration, the Canadian developer is, in 2021, well on its way to becoming, as Tariq puts it, 'an operationally excellent company that cares about its customers, the environment, and the delivery of quality projects'.
"At the end of the day, we want to enhance communities and bring joy to our clients – all through that lens of safety, sustainability and fantastic design," Tariq says in summary. "Our principles will guide us over the next ten years and really, it's about doubling down in both the condominium space and the rental space. We will also be looking at expansion into different strategies, growing the construction management business to take on more third-party work, rather than just self-performing.
"In short, we want to ramp everything up and start taking on more work outside of Adi projects, while staying true to our core values. No matter how we evolve, we want to keep attainability at the forefront of what we do with our products and cater to the everyday people who will ultimately utilize the end building. At the same time, our investors are looking for a return, so we
must keep them happy too. If we can do all that, then maybe a bigger North American expansion into potential US markets might soon be on the horizon."
Adi Development Group
www.adidevelopments.com
Services: Real estate investment and development