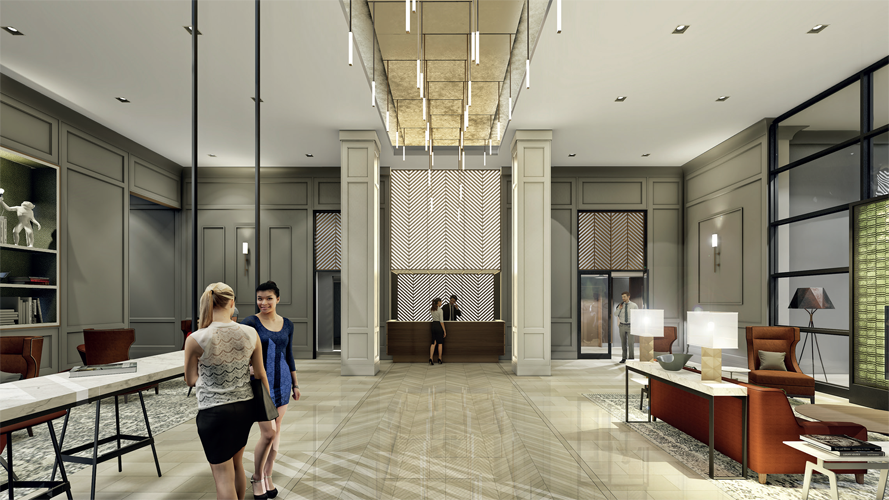 The past year has spurred a host of changes to home and work environments, but perhaps the largest shift was in office space preferences. Offices once decorated with communal conference rooms and cubicles are now being adapted to deliver on the growing trend of employees prioritizing location and access to retail and dining, as well as maximizing outdoor and green space. The Beach Company, a diverse real estate firm headquartered in Charleston, S.C., is responding to this demand by providing innovative office spaces in sought-after locations such as Charleston, S.C. and Greenville, S.C., two of the Southeast's fastest-growing cities.
In Charleston, The Beach Company recently welcomed its first residents at The Jasper, a luxury 12-story mixed-use building located in Charleston's iconic Harleston Village neighborhood, offering 219 luxury multifamily units, 75,000 square feet of AAA-office space and 25,000 square feet of first-floor retail space. Positioned on more than four acres in close proximity to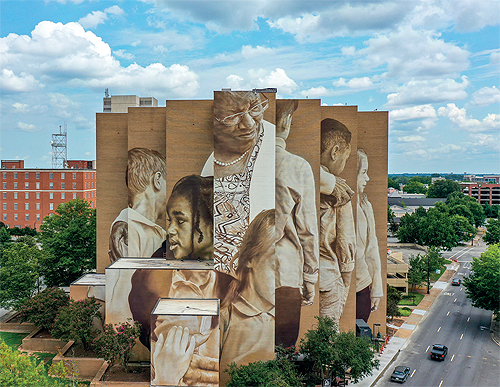 Charleston's medical and central business district, The Jasper demonstrates The Beach Company's response to the growing demand for state-of-the-art office space in a prime location with access to retail and dining.
The Jasper's full-service office spaces feature stunning views of the Atlantic Ocean, the Ashley and the Cooper rivers and the Charleston Harbor. In addition to the building's panoramic views, The Jasper is located in proximity to multiple parks and green spaces, providing its residents and employees with access to a healthy, active lifestyle.
In the wake of Covid-19, The Beach Company made innovative adjustments to The Jasper's office spaces such as touch-free, controlled access elevators and lobbies as well as touch-free restroom fixtures. Employees additionally have access to The Jasper's fitness club, rooftop Star Deck and future onsite dining and shopping. The Jasper's amenities, along with its waterfront views, offer unparalleled luxury and convenience, contributing to a stress-free live and work environment for its employees and residents.
In the heart of downtown Greenville, The Beach Company renovated the former BB&T building as Canvas Tower, a 130,000-square-foot office building located adjacent to its residential component, Canvas Lofts.
Originally constructed in 1971, The Beach Company has transformed the office building into an iconic landmark with the addition of a 18,900-square-foot photo-realistic mural on the building's façade. Pearlie Harris, a pioneer in the Greenville school system, is the subject of the large-scale illustration. The mural depicts Harris flanked by present-day students from AJ Whittenberg Elementary School to commemorate the 50th anniversary of Greenville schools' desegregation. Commissioned by The Beach Company, Australian visual artist Guido van Helten's mural incorporates Canvas Tower's position in the heart of the downtown Greenville's Heritage Green Arts District and transforms an otherwise unassuming office building into a celebrated landmark.
Renovations to the building include new building systems, restrooms, lobbies and access to ample parking, all at a price well below competing Class A & B properties. Adjacent to Canvas Tower, Canvas Lofts offers 48 apartment residences, 21,805 square feet of ground-floor retail space and architectural details that position the building as an ideal location for restaurateurs, creative office users and neighborhood-serving retailers.
The Jasper and Canvas Tower represent The Beach Company's commitment to considering the needs and preferences of local economies, establishing lasting relationships and prioritizing the longevity of their thoughtfully designed developments. As work environments continue to adapt to changes brought about by Covid-19, developers must stay up-to-date with national trends to ensure their projects are making a lasting, positive impact on the communities that house them.
Dan Doyle is Senior Vice President of Development & COO, at The Beach Company. Founded in 1945, The Beach Company has been a leader in residential and commercial real estate brokerage, development and property management for 75 years. Led by CEO John Darby, The Beach Company upholds a tradition of establishing landmark properties and communities by evaluating each development opportunity for its potential to improve the quality of life for neighbors and contribute to the long-term economic vitality of the Southeast region.
http://thebeachcompany.com/