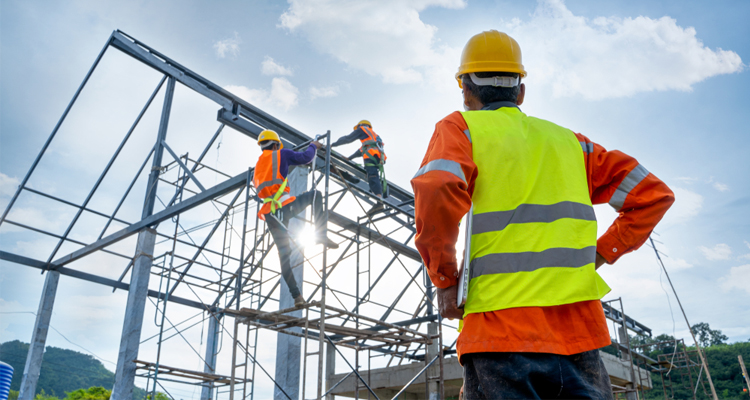 ABC's 2023 guide to construction safety and best practices
Key areas for proactive injury and hazard elimination have been identified in the organisation's latest report
Associated Builders and Contractors released its 2023 Safety Performance Report, an annual guide to safety best practices on construction jobsites and comprehensive study of the impact of the STEP Safety Management System.
Established in 1989, STEP is a proven system that provides the framework to measure, strengthen and build industry-leading safety programs that enable top-performing ABC members to achieve incident rates 688 percent safer than the US Bureau of Labor Statistics construction industry average.
ABC's research on more than 850 million work hours completed by participants in the construction, heavy construction, civil engineering and specialty trades in 2022 identified key areas for proactive injury and hazard elimination best practices. These range from top management engagement to substance abuse prevention programs.
Since 2018, ABC's Safety Performance Report has captured the results of ABC STEP member companies performing real work on real projects to identify what comprises a world-class safety program.
ABC member firms participating in STEP measure their safety processes and policies on key components and the criteria for best practices through a detailed questionnaire, with the goal of implementing or enhancing safety programs that reduce jobsite incident rates.
The 2023 ABC Safety Performance Report is based on submissions of unique company data gathered from members that deployed during the 2022 STEP term. The organization collects each company's trailing indicator data as reported on its annual Occupational Safety and Health Administration Form 300A.
Each data point collected is sorted using statistically valid methodology developed by the US Bureau of Labor Statistics for its annual Occupational Injuries and Illnesses Survey and then combined to produce analyses of STEP member performance against BLS industry average incident rates.
The report demonstrates that applying world-class processes dramatically improves safety performance among participants regardless of company size or type of work.
ABC also added total human health as a key component to an effective safety program. Total human health raises the bar of keeping workers safe to acknowledge and address thoughts and preoccupying concerns that everyone experiences in daily life.